Meet Horse Trainer, Clinton Anderson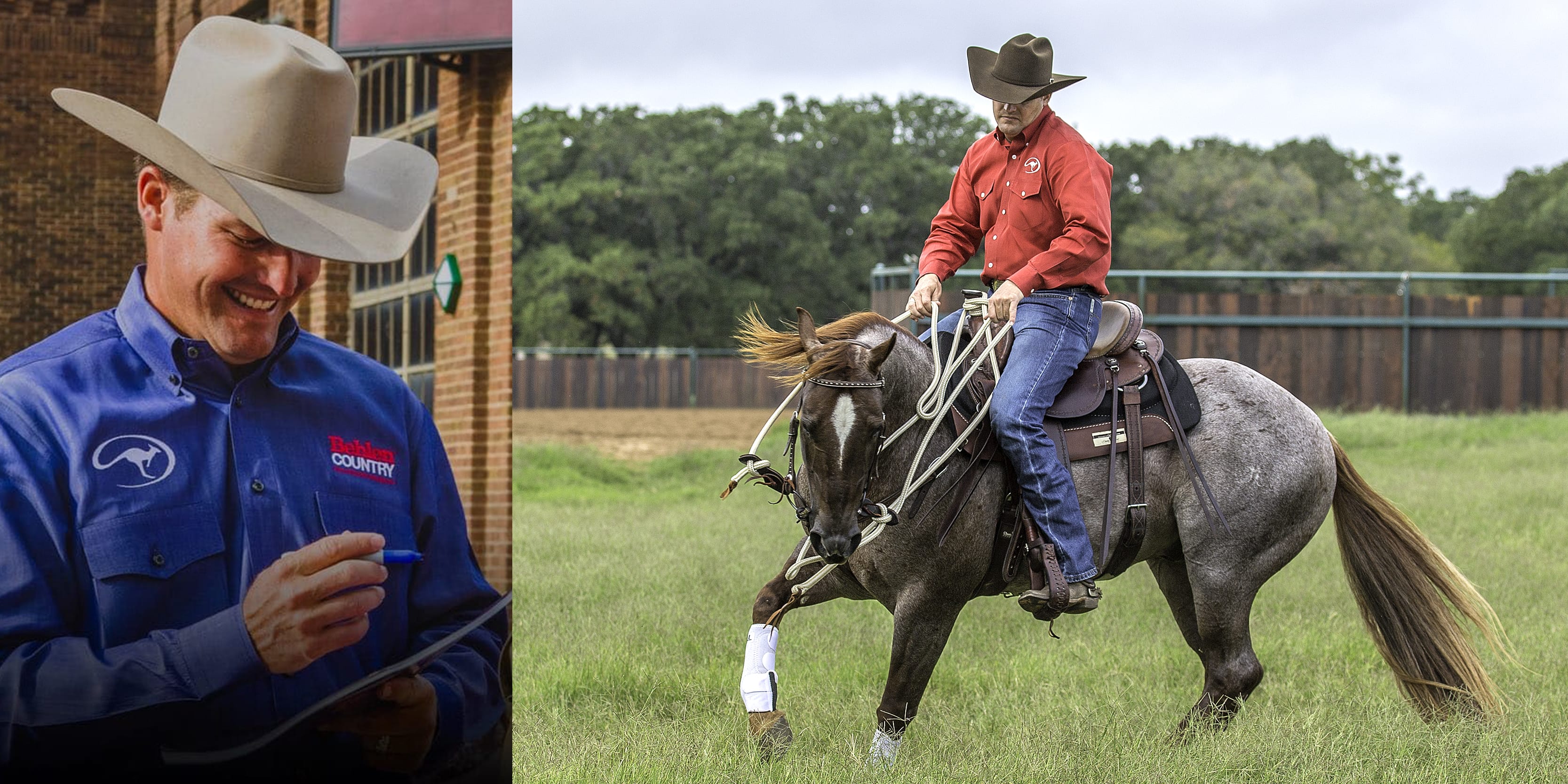 We speak with one of the most renowned horse clinicians in the world.
Where are you from?
I'm from Cairns, Queensland Australia.
What brought you to the US?
Horses! I first came to the United States in 1996 to do an internship with reining trainer Sam Smith and then Al Dunning.
When did your love of working with horses start?
From the moment I saw my first horse. My grandfather bought my grandmother a Thoroughbred mare named Lee, and she was my grandmother's pride and joy. I can still remember the first time I saw Lee and touched her nose – it was so velvety soft.
From that point on, I constantly asked my parents to let me visit my grandparents' farm so that I could pet Lee and ride her. My grandmother would put me and my sister up on Lee's back and lead us around the pasture.
What is it that brings you the most joy in being a clinician and trainer?
Watching people get results with their horses. I started off just like everybody else – I had no clue what I was doing. Everything I learned, I had to learn through trial and error and digging up answers. So I completely understand the frustration that not being able to communicate with a horse causes.
By nature, humans and horses are not meant to get along together. We're predators, and they're prey animals, which means we see the world completely differently. In order to work with our horses successfully, we have to learn how to communicate with them in way that they understand. When you can help someone learn how to communicate with their horse and you see that lightbulb of understanding go off for them, it's rewarding.
When did you know that working with horses is what you wanted to do as a profession?
As soon as I realized it was a real profession! I was 13 years old and attending my first horsemanship clinic. It was taught by my late mentor Gordon McKinlay, and it was the first time I was introduced to horsemanship. When I realized that you could make a career out of training horses, I didn't look back.
When did you realize that you had a business in training? How long has Downunder Horsmanship been in business now?
I officially started the company in 1998, so 20 years now.
Do you remember the most stubborn horse that you trained? What finally clicked to get the horse trained?
I learned how to think like a horse! When I was apprenticing with Gordon and learning horsemanship, I'd often get frustrated because in in the early days it didn't seem like I was making much progress. When Gordon would ask me how everything was going, and I'd tell him that I didn't seem to be getting anywhere, he'd say, "Go look in the mirror, there's your problem." What he was saying, and it was true every time, was that the horse wasn't the problem, the problem was me. I wasn't communicating clearly to the horse.
Once you understand how a horse thinks and perceives the world around him, it's relatively easy to train them. But when you don't have a clue what you're doing and don't understand how your horse thinks, it's a mess.
What is next for Clinton and Downunder Horsmanship?
At the end of 2017, we released The Downunder Horsemanship app, making it easier for horsemen to connect with Downunder Horsemanship and access training tips and video content than ever before. The Downunder Horsemanship app is a free download from the App Store and Google Play.
This year, we're working on creating even more content for the app and turning our training kits into digital downloads that can be accessed through the app and the Downunder Horsemanship website.