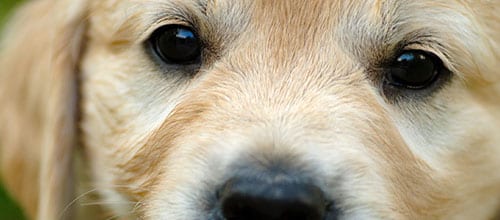 Big Thanks! Our old Lab Gordy had three bleeding lipomas on chest and ear that wouldn't heal. We tried Hydrogen Peroxide, antibiotic pills and cream to no avail. Gordy is so old, we didn't think he could tolerate surgery. Time to try your product, and found some at our local Farm & Garden. They recommended gel because of the locations of Gordy's wounds, and within a week, he was fine, even shrank in size!!! Two months later, they started bleeding again (we think he scratches them) but Vetericyn Hydrogel helped in cleaning the liponds and we feel better because it's non-toxic if he licks it. Big Thanks for helping us keep our Labradors well and comfortable!
Jada, my dog, who was suffering from these wounds for some time and at that time we were considering amputation. One of Vetericyn's account managers came to our clinic for a training and I told her about my dog who had been suffering from theses sores for a while. She recommend the liquid product to me and Jada has improved greatly!
The hardest thing for me as a pack leader is seeing one of my dogs get hurt. This is why I keep Vetericyn on hand – I believe in working with Mother Nature, not against her. The science behind Vetericyn is the same – it works naturally, the way your dog's own immune system does.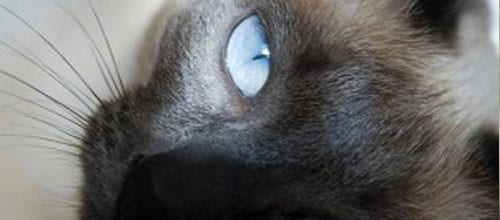 For years I've used Vetericyn to treat minor wounds on my horses and I've always been amazed at how much faster and efficiently it aids in the healing process by cleaning and applying to the affected area. About a year ago, my cat Cali, who we had adopted from the ASPCA a few years earlier, got a strange irritation on her back that caused her immense discomfort. Her skin was red, irritated, and flaking off in certain parts. We took her to the vet who explained she had a bacterial infection that should clear up with antibiotics. $600 and three weeks later the treatment did nothing and our cat was still equally as uncomfortable. I'd never before used Vetericyn on my cat infections skin ailments, but I decided it couldn't hurt to spray Cali and see what happened. It was a miracle. Within 24 hours she was noticeably less irritated and more comfortable, and within a week the hotspots were completely cleared up! I now recommend Vetericyn to everyone I know who has animals needing any type of wound treatment.
The first 2 were very young Ferral kittens. Mother abandoned. I brought them inside in order to treat them. Once their wounds were well and they could get around, I placed them back outside. They are with me 2 1/2 yrs. later. The 3rd was adult cat that showed up at my house. When I saw his wound he let me wrap him in a towel (cozy) to gently clean base of his tail. I used Vetericyn for 2 weeks daily. Now he is well. This is the most AMAZING product! It truly saved the lives of these little cats.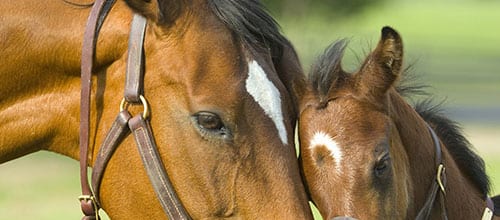 Tell Us Your Story
We are so thrilled that you have trusted the Vetericyn brand with your animal's wound and skin care needs. We would love to have you share your Vetericyn experience with us.
This is a filly that was rescued during a starvation case with 5 other horses. She is 2yr old but the size of a 6mth old. I could put both of my fists in the hole in her shoulder and you could see her shoulder blade when she walked. The wound was over a week old with no care at all. She is now completing her training to be adopted. Thank you for such an awesome product. She is another miracle story here at the rescue.
The two horses, which are adopted rescues, cut themselves in the same place, on an unknown object. Since the wounds were on a place that moved a lot, it was really hard to seal the wounds. Instead, I sprayed Vetericyn on the wounds, in order to keep them clean, and let them heal from the inside out. The horses are not kept in stalls, but pasture and come into the barn as they please. Keeping the wounds clean would have been near impossible with another product
Emma is an OTTB thoroughbred. This winter has been rather hard and the horses have not had turnout for weeks. When Emma becomes annoyed, she kicks. Sometimes she'll kick herself, and this time she did, and really cut her fetlock. It took about 2.5 weeks of spraying the Vetericyn on the cut after washing it, for it to clear up. I am always worried about scratches, and the Vetericyn is fantastic at keeping them at bay. Thank you!
On January 15th 2015 a 12 year old gelding was on death row because he had a massive cut on his foot. They had the needle drawn up to put him down until his owner called Jordan's Youth Ranch and Animal Reserve and asked if she could come pick him up. That big guy had his life saved by a hair. He is the sweetest horse I have ever met. I have adopted him and his foot is still healing but in just the short period of time that he has been at the rescue his foot has improved massively. I have been going to the rescue every day and spray Vetericyn on it and I love the outcome! Thank you so much for an awesome product!
Pops Casper was kicked multiple times by another horse. After I washed the wound out and started to apply Vetericyn and within days it started to look better!! Cleared up in 3 weeks! This stuff is amazing! Easy to apply and didn't appear to bother him! I love it!
I had a two-year-old filly with an eight-inch gash on her rib cage. It was a real nasty wound. I sprayed Vetericyn on it three times a day. After 30 days, I was amazed at how that wound healed up – there was no scarring, the hair grew back, and you couldn't even tell there had been a wound. It's a phenomenal product that I use on all my animals.