6 Common Signs a Dog Is in Pain
As a dog owner, have you noticed something a little off about your pooch? Whether it's their posture, behavior, or their appetite, your dog's level of comfort and happiness is visible in even their smallest actions. Since you can't just ask your pup what's wrong, we've put together a sure-fire way to know if your dog is in acute pain.
From the physical to the behavioral, this veterinary care guide will explore the top 6 signs a dog is in pain so that you can stay tuned in to your dog's health and well-being.
In addition, this article will let you know when it's time to visit the veterinarian and what preventative steps you can take to keep your pets feeling great.
#1. Vocalization
Some pets love to talk. While most vocalizations don't correlate to acute pain, there are several sounds dogs use to voice their fear, anxiety, and physical discomfort.Some particular vocalizations to look out for include:
Low-growls

Yipping or yelping

Whimpering

Howling
Most pet owners know the difference between a happy bark and a sad growl. Additionally, if your relatively quiet pup has started making a lot more sound than usual, it may be a common sign of distress. Do your best to translate what your dog is saying.
#2. Emotional Changes
Dogs can be emotional. Whether they're showing their affection or acting dramatically, dog owners are familiar with the range of expressions their pup is capable of showing.
Emotional changes could be a sign your dog is suffering physically or mentally. Keep an eye out for these particular mood-related behaviors:
Hiding or avoidance

– Most pups are eager to greet their owners when they walk in the door, while others follow from room to room just to be near their beloved human. If your dog has suddenly become shy or is actively avoiding social interactions, it could be a sign that they're in pain.

Restlessness and difficulty sleeping – Have you noticed your dog struggling to relax? Pain can inhibit a dog's ability to snuggle up in their bed or get cozy on the couch. Restless behavior can also manifest as difficulty sleeping.1
Aggression

– A well-loved dog should have an even temperament and sweet disposition. Sudden aggression, irritability, or hypersensitivity to touch are strong indicators that your dog is suffering. 
#3. Excessive Grooming
Licking, scratching, chewing, and rubbing are all normal in moderation. That said, dogs that can't seem to stop these actions may be suffering from a health problem.
If your dog is in pain, excessive grooming behaviors might result in:
Self-mutilation – Excessive scratching and chewing can lead to scabs and sores. Even worse, these wounds are prone to infections that can cause further health issues.2
Hair loss

– Too much licking, and your dog may end up with patchy, irritated fur. 
If your dog is suffering from skin irritation due to excessive licking, you can provide relief with soothing, topical skin care products.
#4. Mobility Problems
As your dog ages, it's natural for them to slow down a bit. Even so, dogs should retain most of their mobility for their entire lives. 
If your dog is dealing with any of the following mobility problems, treat them immediately: 
Limping – Wondering, "why is my dog limping?" Joint deterioration or injury can lead to a painful, hobbling limp. Typically, a limp requires immediate care in the form of at-home first-aid or veterinary treatment. 
Posture problems

– A hunched back or low-hanging head is one way your dog can signal that they're in pain. 

Stair issues

– Stairs can be a problem for elder dogs suffering from degenerative diseases. Pay close attention to how your pup reacts to stairs to gauge their discomfort.
Looking for a way to support your dog's mobility every day? Consider giving your pooch a health supplement, like Vetericyn's ALL-IN Dog Supplement, that can benefit joint health, digestion, immune health, and more. Read our post about how to help a dog with arthritis for more.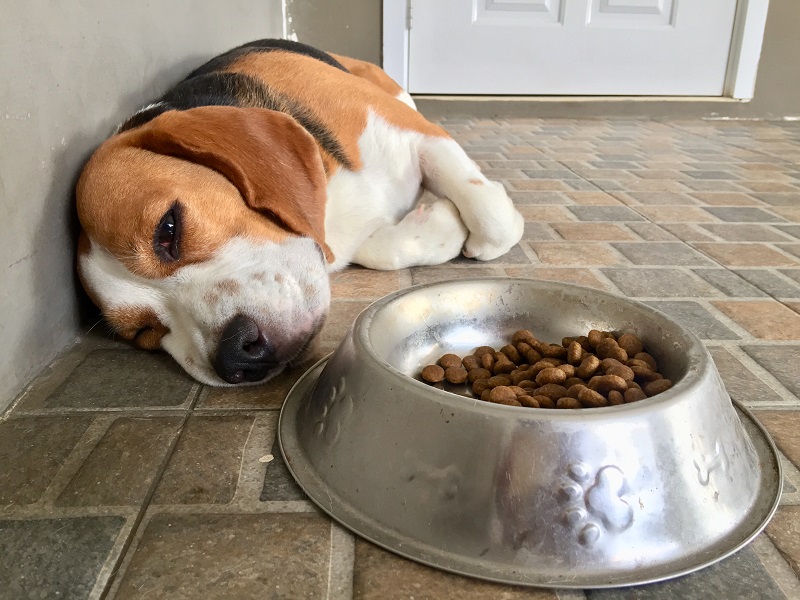 #5. Appetite Issues
A healthy dog is a hungry dog. While you don't necessarily want your pooch begging at the dinner table, strange behavior around the food bowl could be a sign of distress.
Your pooch may be in pain if they exhibit the following behaviors around mealtime:
Decreased appetite

Increased water-drinking

Slow eating
#6. Facial Expressions
When you look your pup in the eyes, what do you see? Usually, dogs have wide eyes and happy-go-lucky smiles, but a dog in pain can look seriously troubled. 
Take a close examination of your dog's facial expressions, and check for any of the following symptoms:
Vacant, glazed-over stare

Permanently dilated pupils

Flat ears

Heavy panting while at rest3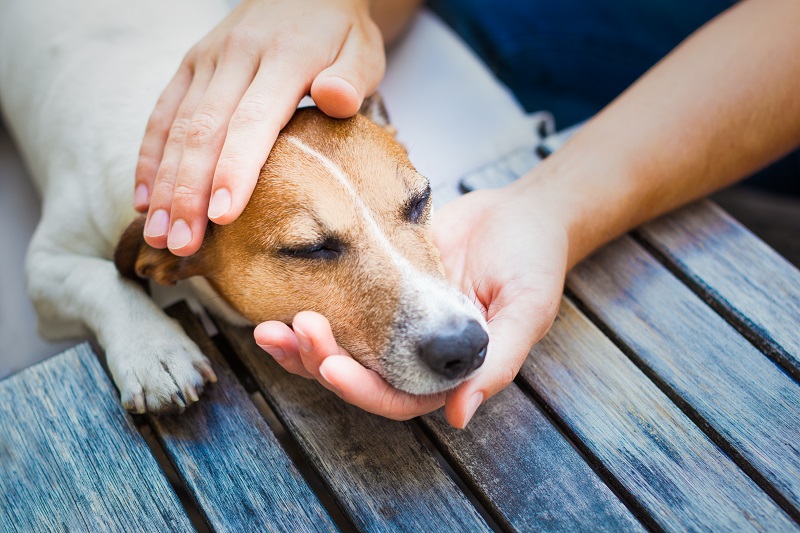 Vetericyn: Supporting Wellness, Preventing Pain
If your dog is in pain, you can ensure they get the relief they need by visiting your vet for any long-lasting pain-related symptoms. Additionally, for a simple way to keep your dog feeling their best, you can visit Vetericyn.
Because the first step in pain management is prevention, we've designed the ALL-IN Supplement—a patented chewable packed with vitamins, minerals, omegas, and prebiotics. If your dog is already dealing with an issue, we have you covered with products specifically formulated to address wound care, skin care, and so much more. Join us in making life happier, healthier, and longer for our four-legged friends.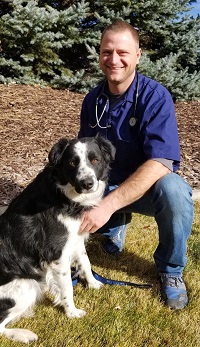 Reviewed by Dan Richardson, Veterinarian
Sources: