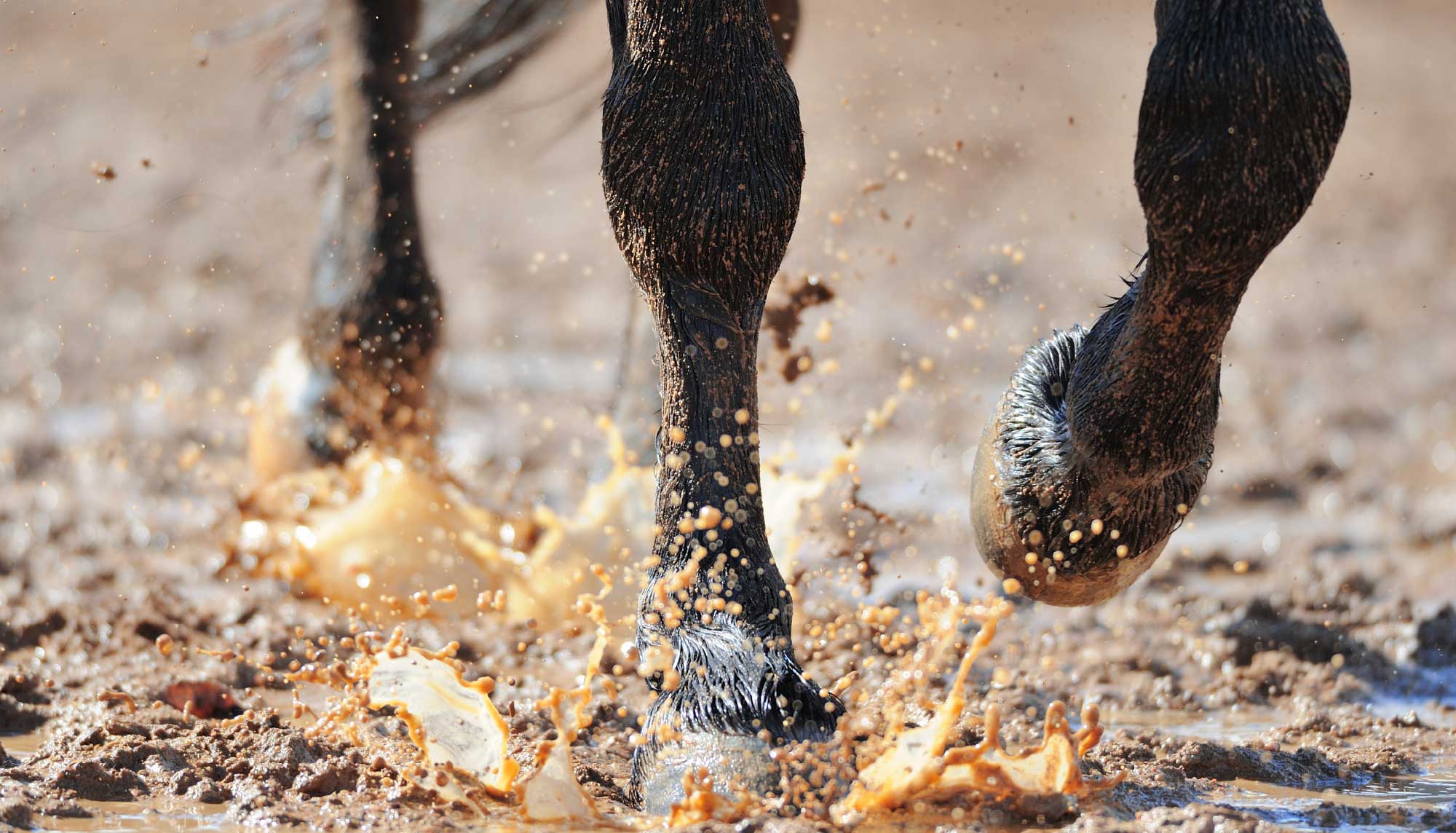 Less time washing.
More time riding.
Vetericyn FoamCare® Equine Shampoo makes time at the wash rack fast and healthy. It delivers nutrients vital to your horse's skin while providing a conditioning, show-worthy shine.
 Sprays On.
 Foams Instantly.
 Rinses Fast.
Foamcare Equine Shampoo
Formulated for Equine Coats
Anti-inflammatory and paraben free
Hypoallergenic and pH optimized for equine coats
Nourishes coat and skin
Medicated version treats fungal disorders, dry, itchy skin, ringworm, yeast, other skin ailments
Leaves a show and arena-ready shine
Spray!
Use the trigger system to spray FoamCare directly on your wet horse and you're ready for a clean that's deep-conditioning, stress-free, and fast.
Foam!
FoamCare instantly foams up to clean and condition your horse. As you lather, our unique foaming action delivers nutrients vital to your horse's skin while giving the coat a deep-conditioning clean and shine. It even enhances your horse's own immune system against dermatological disorders.
Rinse!
Because FoamCare is optimized for equine coats, it rinses easily. This saves you time at the wash rack and leaves your horse with healthy skin and a clean, arena-ready shine.
FOAMCARE EQUINE AND
EQUINE MEDICATED SHAMPOO
Whether you need a daily conditioning shampoo or a medicated shampoo, FoamCare's easy-to-use trigger system and natural, healing ingredients will nourish your horse's skin and coat and leave a show-worthy shine.
| | |
| --- | --- |
| FoamCare® Shampoo | FoamCare® Medicated Shampoo |
|  pH balanced for equine skin |  pH balanced for equine skin |
|  Hypoallergenic |  Hypoallergenic |
|  Nourishes coat and skin |  Helps heal dry, itchy skin |
|  Great for spot cleaning or full baths |  Treats ringworm, girth itch, fungal disorders |