Common French Bulldog Health Issues, Treatment, and More
There are a million reasons to love your French bulldog. The floppy ears. The enthusiastic kisses. Their playful, expressive faces. 
But as much as we love these pint-sized paw pals, they can be susceptible to certain health issues. Knowing what French bulldog health issues to look out for—as well as how to treat and prevent them—can keep your beloved buddy healthy and happy. 
Ear Infections
A French bulldog ear infection can occur when bacteria or fungus grows in the ear, causing your dog pain around the infected area. Every dog breed can contract an ear infection, but the French bulldog breed can be especially vulnerable due to the shape of its ears.1 
If your French bulldog puppy has an ear infection they might:2,3
Scratch their ear more often than normal

Shake their head excessively

Have black or yellowish discharge coming from the infected ear

Have an unpleasant smell coming from their ears

Have ear canals that appear red or swollen

Carry themselves with one ear held lower than the other, instead of at an even height
If you notice one or more of these symptoms, you may want to contact your vet to set up an appointment. They can determine the cause—or causes—of the ear infection and prescribe a treatment. Typical treatments include removing any foreign bodies from your dog's ear and applying medication or an antimicrobial ear wash until the infection clears.2
You can help prevent French bulldog ear infections by flushing your dog's ear out with antimicrobial ear wash about every two weeks—or as often as your vet recommends. Cleansing your French bulldog puppy's ears every time they get wet can also help lower the risk of a health problem and keep your dog's ears comfy and bacteria-free.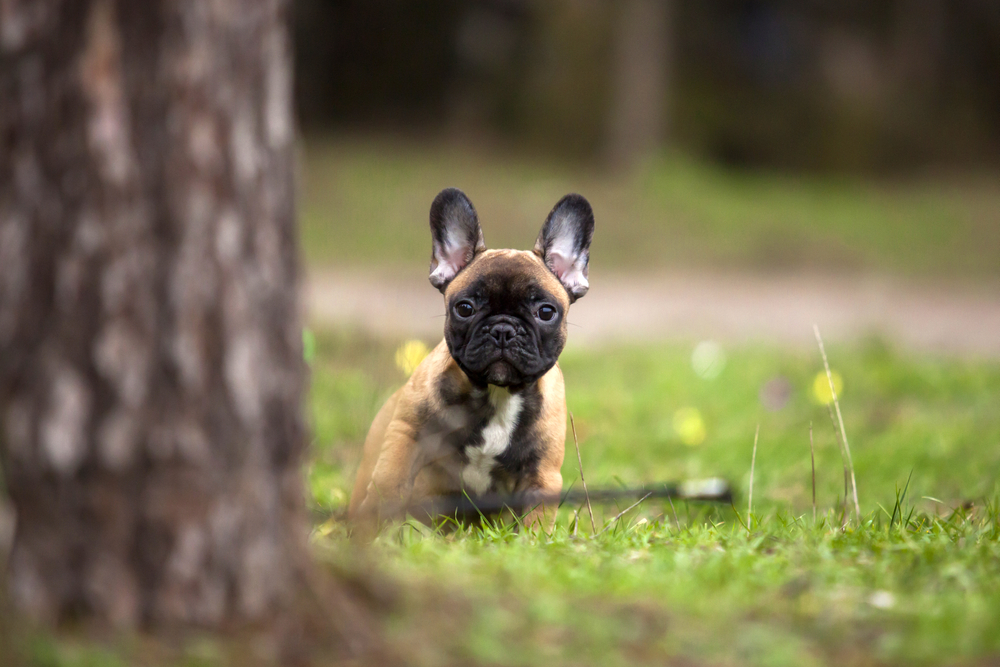 Skin Problems
If your French bulldog keeps scratching excessively in the same area of skin or has developed scabby or crusty sores, this could be a clue that they're experiencing a skin infection such as French bulldog skin bumps.4 
Dog skin problems can be caused by:4 
Fleas

Bacteria growing in their skin folds

Allergies, either to something in their diet or something external in their environment
Vets may use a two-pronged approach when treating your French bulldog's skin infection: eliminating the source of the health problem and reducing certain symptoms to make your dog more comfortable in the meantime.4 
Depending on the source of the skin issue, your vet may recommend:
Antimicrobial sprays and gels can help you keep the affected area clean, as well as relieve symptoms so your French bulldog breed stops scratching—both of which are an important part of the healing process. 
Treating the affected area and skin folds as soon as possible can help reduce the chance of infection and return your four-legged buddy back to their normal, cheerful, itch-free self.4 
Vitamin Deficiency
Should dogs take vitamins? Like humans, dogs need certain vitamins and minerals in their diet to stay healthy. Consuming enough calcium iodate, folic acid, and zinc oxide can help keep your dog's teeth and bones strong. It can also help them maintain a full, healthy coat.5
You can make sure your bulldog consumes the vitamins they need via:
Their daily dog food

Their treats
If you choose to give your pup a vitamin supplement, consider selecting one that has the following traits:
Clinically proven

– If your dog can't absorb them, it doesn't matter

how

many awesome vitamins have been packed into a supplement. You don't want a vitamin that will run through your dog's body like that rubber band they ate once. Instead, look for a supplement with clinically-proven absorption.

Age appropriate

– Dogs need different care depending on their age. Whether your pooch is a puppy or a senior, make sure to use a vitamin that's designed specifically for their age group.

Safe and natural

– Always check the label closely to make sure each ingredient proves to be a safe, natural addition to your pet's diet. If you have questions about a particular ingredient, you can always reach out to your vet to ensure it's safe for your pup. 

Vitamin and mineral–rich

– While you could use several different vitamin supplements with your dog, it's normally easier to choose one supplement that can act as a complete source of minerals and vitamins on its own. That way, you don't have to coax your pet into eating multiple supplements or worry about how one supplement might interact with another one.
While not every dog breed needs vitamin supplements, they can help ensure your dog's diet checks off all of the nutritional boxes—especially if your pup's a picky eater.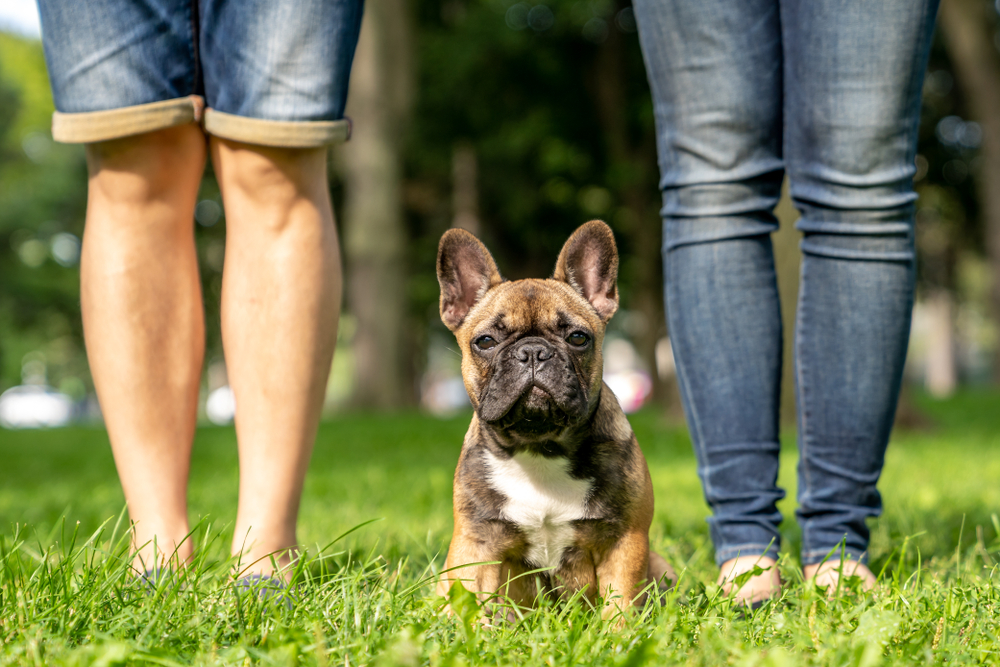 Keep Your French Bulldog Happy and Healthy with Vetericyn
From skin care and eye care to vitamin supplements and ear wash, Vetericyn is committed to supplying you with products designed to keep your French bulldog healthy and thriving. Available at our Amazon, Chewy, and Petco shops, we design safe and effective animal wellness products trusted by vets worldwide. 
Whether you're looking to treat a health issue or prevent one, we've got you covered.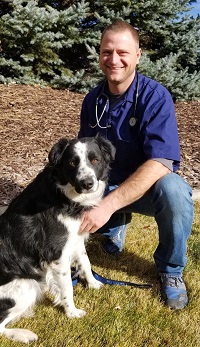 Reviewed by Dan Richardson, Veterinarian
Dan Richardson has been a practicing veterinarian for over 10 years. He specializes in surgery and orthopedics. Dan is originally from rural western Nevada and attended the University of Idaho for undergraduate study and Oregon State University for Veterinary School. The Richardson Family enjoys camping and spending time on the water fishing, paddle boarding, or digging their feet in the sand somewhere warm.
Sources: