Common Golden Retriever Health Issues, Treatment, and More
Golden retrievers seem to move through the world like they're indestructible. But just because this happy-go-lucky breed always seems to be smiling doesn't mean that they don't feel unwell from time to time.
Among those dog health problems are hip dysplasia, skin conditions and allergies, and cancer. And we owe it to our good boys and girls to watch for these common golden retriever health issues by paying attention to possible precursors and symptoms of this health concern. 
#1 Hip Dysplasia
Like all large breeds of dogs (particularly purebreds), golden retrievers are vulnerable to joint issues—specifically, hip dysplasia. In layman's terms, hip dysplasia occurs when the ball and socket of the hip joint are deformed, often as a result of osteoarthritis or genetics.1 
Most often, it can present in two life stages: puppyhood, when skeletal immaturity may lead to loose hips, and ages 4 to 8, when your dog reaches skeletal maturity and is more prone to osteoarthritis. 
Unfortunately, the condition can worsen as golden retrievers get older. 
Because golden retrievers are such an active dog breed, hip dysplasia can be a somewhat debilitating condition for your older dog. Be aware if your golden retriever exhibits any of the following signs or behavioral changes:
Impaired movement

– This can include limping, swaying, or trouble getting into a comfortable sitting position. 

Decreased activity

– Golden retrievers love to get out in the world and play. If your dog is exhibiting lethargy, it might indicate they're in pain from hip dysplasia. 
Hip Dysplasia Treatment and Prevention
A veterinarian can identify hip dysplasia in your golden retriever through a pelvic radiograph, which helps identify where the hip socket is in relation to the femur. If it's unaligned, the dog is typically diagnosed with hip dysplasia. 
Unfortunately, hip dysplasia is irreversible. However, 76% of dysplastic dogs can live comfortably with the condition with the incorporation of exercise modifications, physical rehabilitation, and anti-inflammatory medications.1 
Additionally, you may also be able to mitigate your any undue pain or common health problems by ensuring that your golden retriever maintains a healthy weight, which helps place less strain on his or her joints. 
That said, if you're looking to cut back on your dog's calories without sacrificing nutrition, the Vetericyn® ALL-IN Dog Supplement can be a key ingredient in your retriever's diet. With formulas designed for the three stages of a dog's life, you can be sure that your golden retriever is getting the nutrients they need to support bone health and skeletal development.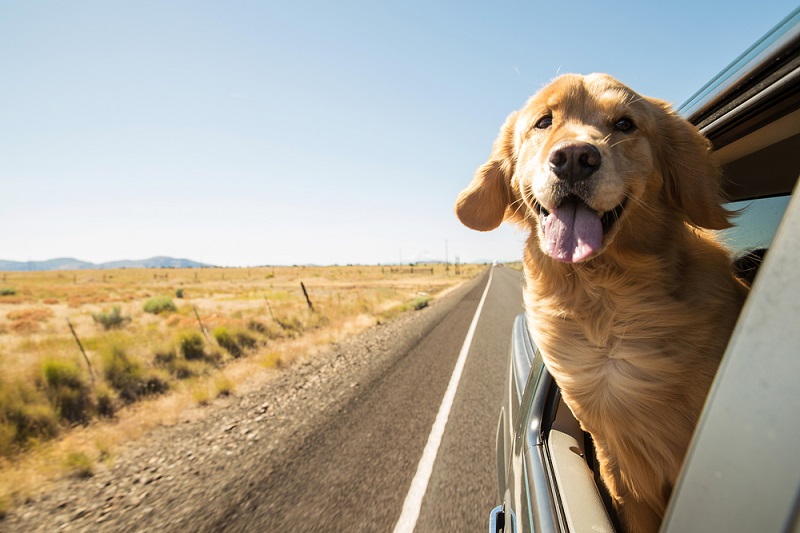 #2 Skin Conditions and Allergies
Everyone loves a golden retriever's shiny and lush coat. However, goldens have a double-coat, which can facilitate the growth of bacteria if not brushed and cleaned regularly. Additionally, regular splashes in the lake and frolics through fields can increase the chance of mold, muck, pests, or allergens collecting in your dog's fur.
That said, more than half of this popular dog breed suffer from a skin condition and golden retriever ear infection during their lifetime.2 Some signs of golden retriever skin issues, include:
Abnormal scratching/itching

– If your golden retriever is scratching their ears or any other part of their body more than normal, gnawing at themselves, or licking their paws, that's a telltale sign that they're experiencing skin discomfort or ear infections. 

Upraised bumps, scabbing, or dry skin

– If you notice anything abnormal about your dog's skin when petting or brushing your furry friend, it's worth consulting your veterinarian to identify the cause.

Excessive shedding – Golden retrievers shed a lot. But if hair loss starts to seem excessive or your golden retriever's coat looks to be thinning, it could be a sign of a bigger health problem. Sometimes, excessive golden retriever shedding can be a sign of a skin condition or just an indication that they aren't on the best diet. 
Skin Condition Treatment and Prevention
Most skin conditions are ultimately benign. Once diagnosed, your veterinarian can prescribe a proper course of treatment to provide your pup with relief, such as anti-itch medication or steroids in severe cases.3 
However, one way to prevent these skin conditions from occurring is to make sure you're frequently grooming and bathing your golden retriever. Vetericyn FoamCare® Pet Shampoo is specially formulated for dogs with thick coats. The spray-on shampoo is a pH-balanced formula that's hypoallergenic to leave your golden retriever's fur healthy, and their skin nourished. 
Because of how much they love the outdoors, golden retrievers should also be regularly treated for fleas and ticks.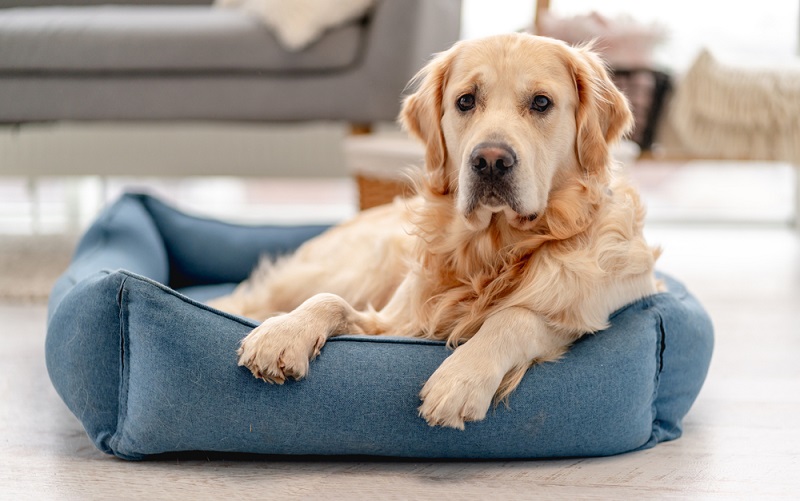 #3 Cancer
Sadly, golden retrievers are particularly predisposed to cancer. In fact, goldens suffer from cancer at a rate of about 60%, which is one of the highest in the dog world. Studies have been conducted to try to figure out why the cancer rate among golden retrievers is so high, but they have so far been inconclusive.4 
Some behavioral changes or early warning signs of cancer in golden retrievers include:
Loss of appetite and/or weight loss

Swelling and/or lumps under the skin

Bad breath or strange odors from other parts of the body

Vomiting and/or diarrhea
Cancer Treatment and Prevention
The best thing to do for a sick golden retriever is to give them all the love they want, cherish your time with them, and give them plenty of delicious treats.
Many veterinarians will also provide several treatment options, such as:
Surgical treatment

Chemotherapy

Radiation therapy

Immunotherapy5
Unfortunately, the only course of action we have for cancer prevention in golden retrievers is to closely monitor them and bring them in for veterinary care if they exhibit any alarming signs.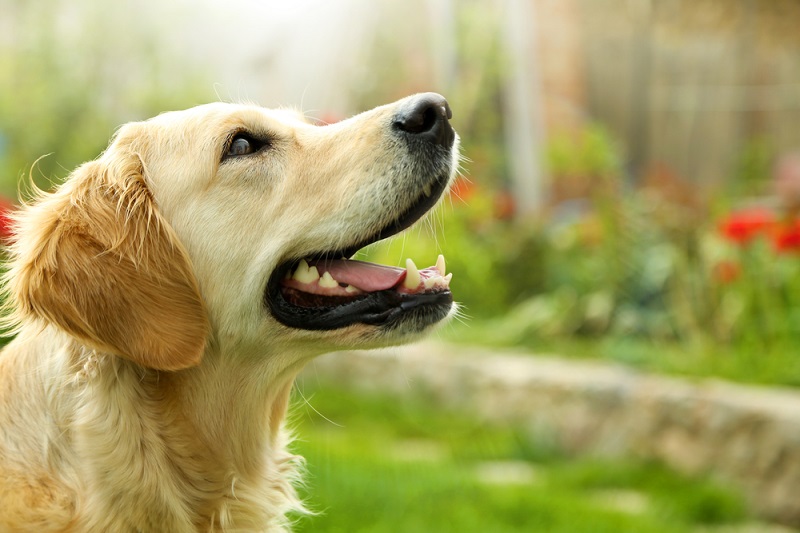 Keep Your Golden Retriever Healthy With Vetericyn 
Your golden retriever is the light of your life, and it's essential to pay close attention to potential signs of hip dysplasia, skin conditions, and cancer that may affect the health of your sweet pup.
Vetericyn's line of products makes it easier than ever to do routine care for your golden retriever's health. With storefronts on Amazon, Chewy, and Petco, the healthy dog revolution has never been more accessible. 
Keep your golden retriever fetching, cuddling, and feeling their best with Vetericyn's line of all-natural supplements, shampoos, and animal wellness products.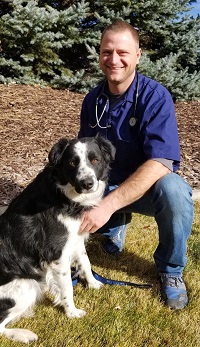 Reviewed by Dan Richardson, Veterinarian
Dan Richardson has been a practicing veterinarian for over 10 years. He specializes in surgery and orthopedics. Dan is originally from rural western Nevada and attended the University of Idaho for undergraduate study and Oregon State University for Veterinary School. The Richardson Family enjoys camping and spending time on the water fishing, paddle boarding, or digging their feet in the sand somewhere warm.
Sources: