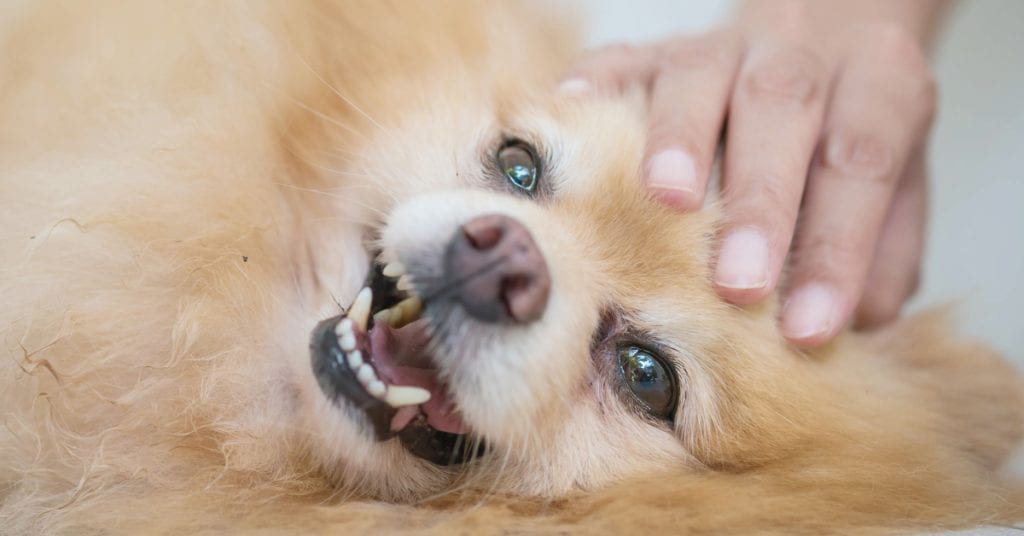 The Complete At-Home Skin Care Guide for Dogs
Guest post by: Kristen Levine, Pet Lifestyle Expert
Scratching and licking and biting…oh my! As a pet parent, you've probably seen your dog or cat do all these things from time to time. But if they can't seem to stop, that's a telltale sign they have an uncomfortable skin condition.
The veterinarians I've talked to say that skin conditions are one of the most common reasons for visits to their offices. It's not surprising, really. Skin is your pet's largest organ, protecting them in countless ways – from helping regulate body temperature to warding off harmful chemicals and bacteria. But that's also what makes it so vulnerable to a variety of issues, injuries, and itches.
Getting to the root of your pet's skin issues can be difficult.
Common Causes of Skin Issues in Dogs:
Allergies –

Just like humans, pets can have an allergic reaction to a number of things in their environment, from food to shampoo to grass and weeds. It is also common to see

seasonal allergies in dogs.
Parasites –

When creepy crawlies like ticks and fleas latch on to your pet, they can cause skin itching and irritation.

Yeast or bacterial infections –

These are the culprits behind most skin infections, and they are often brought on by an underlying food allergy.

Abrasions and cuts –

Even a small cut can turn into a big problem if left untreated.

Dry skin – If you notice flakes on your pet's fur, they probably have dry skin. This condition can be brought on by dog skin allergies, the environment, dehydration, or nutrition issues.
No matter what the cause of your pet's skin issues, there are steps you can take to keep the scratching and biting at bay.

How to Care for Your Dog's Skin At Home:
Inspect to protect
Skin conditions can quickly spiral out of control, leading to one very itchy, miserable pet and costly vet bills. Catching issues early can help your friend stay healthy while also protecting your pocketbook. So try to make it a habit to inspect your pet's skin at least once a week. It only takes a few minutes, and you can even do it while you're cuddling on the couch!
Start by petting your dog or cat. Yep, it really is that simple! As you stroke them, be aware of any lumps, bumps, cuts, scabs, or scaly skin.

Next, visually inspect their healthy coat and skin. Look for bald patches, rashes, redness, inflammation, or dandruff-like flakes. Since fleabites often cause skin conditions, scan for their droppings, which look like tiny black dots.

Finally, look in your pet's ears, lift the folds on their face or body (if they have them), peer between their toes, and peek at their paw pads. Dogs with floppy ears or lots of folds in their skin are especially susceptible to skin infections. And since most pets don't usually wear shoes, their feet can easily get scratched or cut.
Early attention = happier pets
Most of the time, you probably won't find anything to be concerned about. But what steps should you take if you do? Well, that depends on how serious the issue seems to be. For example, if your pet has a deep, open sore or is actively injuring himself by scratching or biting, make an appointment to see your vet right away.
But for many other milder issues, you can try treating your pet at home first.
At Home Treatments for Dog Skin Problems:
1.Hot spot treatments for dogs
Hot spots are the worst! My dog Chilly gets them once every couple of months from licking one spot too much, and they are notoriously difficult to get rid of. That's why I was so relieved to find the Vetericyn Plus® Hot Spot Spray. It provides quick relief, so it helps cut down on the licking, and it also promotes faster healing.
2. DOG SKIN ALLERGIES TREATMENTS
So when it comes to treating seasonal allergies in dogs what do you do? When he has itchy flare-ups, I reach for the Vetericyn Plus® Liquid and Antimicrobial Hydrogel line of dog skin care products. Not only do they soothe his skin and relieve the itchiness, they help protect against infection, speed healing, and prevent future flare-ups.
Best of all, both of these products work fast! I just spray a little on Chilly's skin, and within a minute or two, it's clear he's feeling better – and so am I!
3. WOUND CARE FOR DOGS
Chilly loves to romp in our yard and take trips to the beach. So inevitably, I'll discover a cut or scrape on his paw or leg. Even if it's small, it could easily become infected, so I make sure I treat it as soon as possible with Vetericyn Plus® Wound & Skin Care.
I love that all I have to do is spray it on, and it cleans the wound without stinging, which makes Chilly happy. And it also reduces the chances of infection, which gives me peace of mind.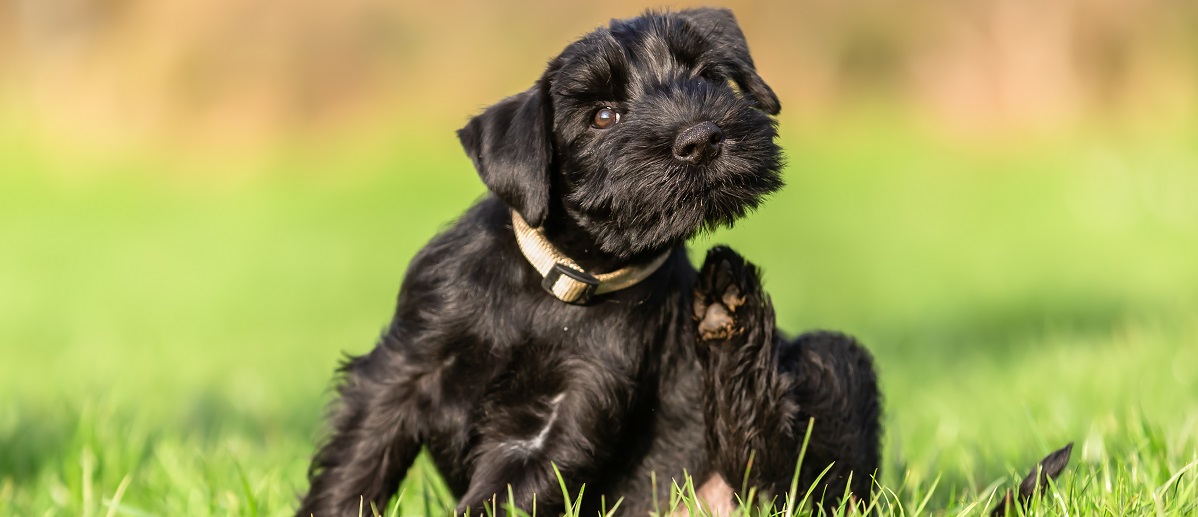 Practice prevention with the right shampoo for your dog's coat
At Vetericyn, we strongly believe that Regularly bathing our pets is one of the best things any of us can do to prevent a skin infection because it helps remove allergens and helps condition their skin. But if you're like me, you might put off bath time because it can be such a struggle.
That's why I'm so happy that I discovered Vetericyn's FoamCare Medicated Pet Shampoo. As soon as I spray it on Chilly's coat, it begins to foam. Since the medicated shampoo is formulated especially for his particular coat type, it's easy for me to quickly work it through his fur. Then, when it's time to rinse, it washes away easily. And because it's medicated, it not only gets him squeaky clean, it helps treat and prevent those uncomfortable hot spots and skin irritations that he's prone to.
Dealing with a skin issue can be frustrating for you and downright painful for your pet. But with a little preventative care and quick treatment, you can ensure your best friend always stays comfortable in his own skin.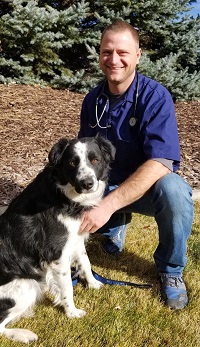 Reviewed by Dan Richardson, Veterinarian
Dan Richardson has been a practicing veterinarian for over 10 years. He specializes in surgery and orthopedics. Dan is originally from rural western Nevada and attended the University of Idaho for undergraduate study and Oregon State University for Veterinary School. The Richardson Family enjoys camping and spending time on the water fishing, paddle boarding, or digging their feet in the sand somewhere warm.