Disaster Preparedness for Pets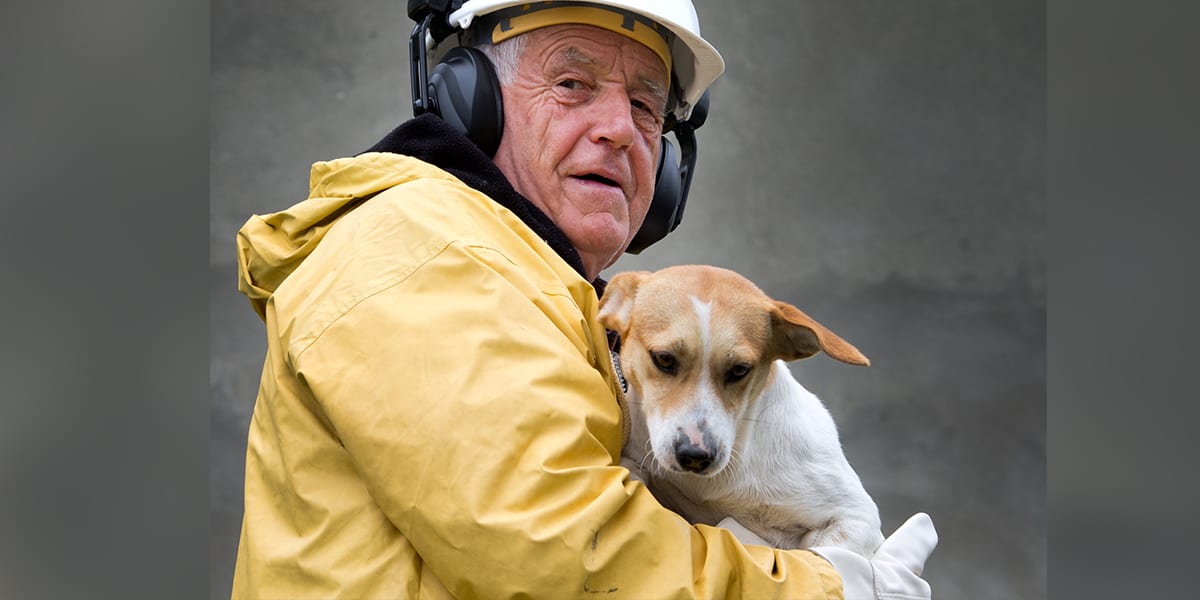 A little planning can help you and your pet remain safe during a disaster.
The month of September is National Preparedness Month. It is part of Ready.gov, a National public service campaign designed to educate and empower people to prepare for, respond to and mitigate emergencies, including natural and man-made disasters. The goal of National Preparedness month is to promote preparedness through public involvement.
With the recent fires and hurricanes, we all recognize the importance of having a plan in case of disaster, but it is also important to have a plan for your pets. Here are some tips to help prepare:
Get Informed:
Know what disasters affect your area, which could call for an evacuation and when to shelter.
Download the FEMA app to receive weather alerts from the National Weather Service for up to five different locations anywhere in the United states
Make a Plan:
During a disaster, what is good for you is good for your pet, so get them prepared!
If you leave your pets behind, they may be lost, injured, or worse. Never leave a pet chained outdoors. Plan options can include:
A buddy system: If you aren't home, ask a trusted neighbor to check on your animals.
Identify shelters. (for public health reasons, many emergency shelters cannot accept pets.)

Find pet friendly hotels
Consider out of town relatives or friends.
Locate boarding facilities or animal hospitals near your evacuations shelter

Make sure all vaccinations are current and that you have copies of them. Most boarding kennels, veterinarians and animal shelters will need your pet's medical records.
Map out primary and secondary evacuation routes in advance.
If You Must Leave Them:
If you have no alternative but to leave your pet at home, there are some precautions you can take.
Ensure that all animals have some form of identification.
Make available vehicles and trailers needed for transporting and supporting each type of animal.
Ensure destinations have food, water, veterinary care and handling equipment.
If evacuation is not possible, you much decide whether to move large animals to shelter or turn them outside.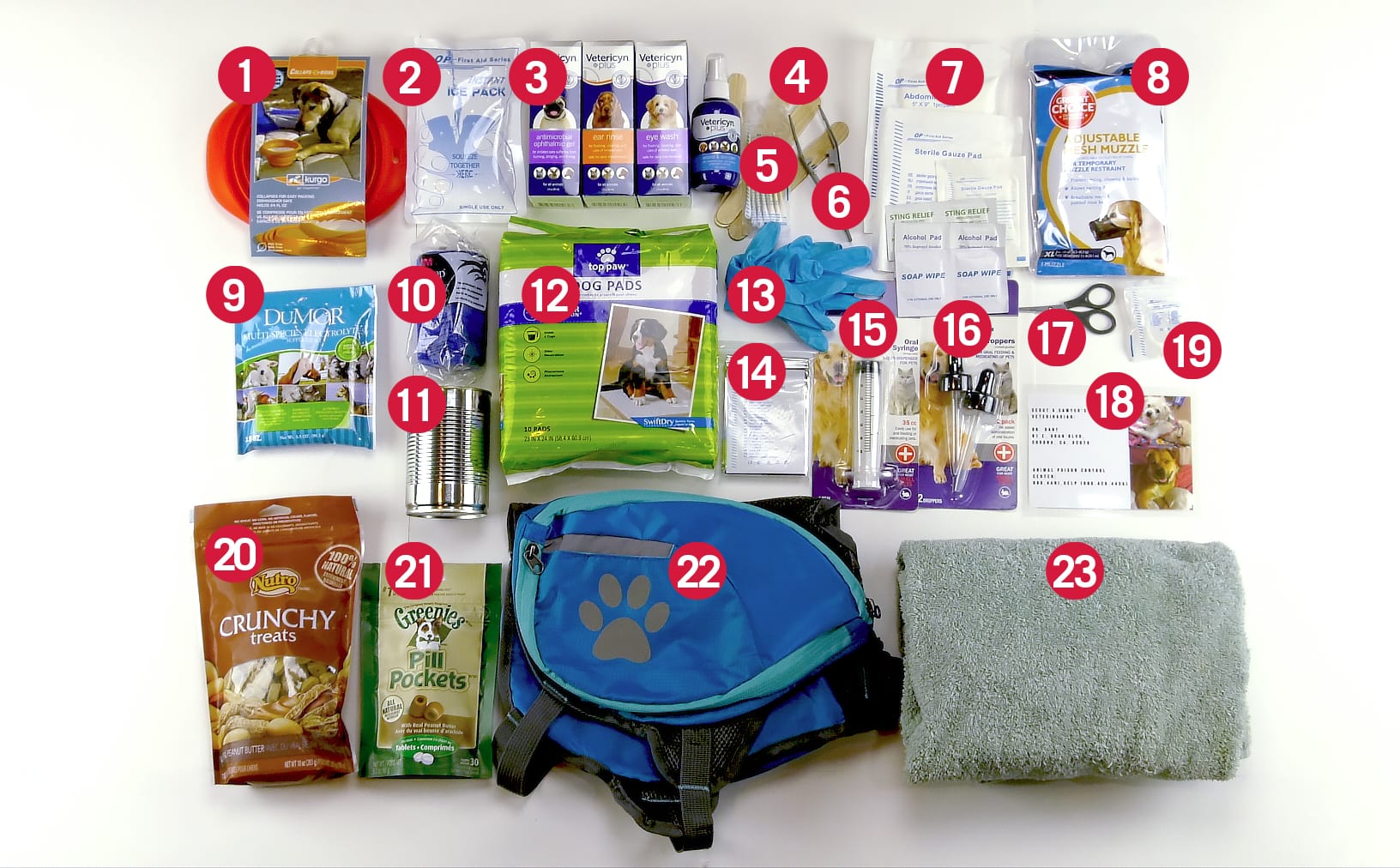 A first aid kit is an important part of disaster preparation.
Build a Pet Disaster and First Aid Kit:
Include some basic first aid and survival items to keep your pet(s) happy and comfortable. Start with our list here and build based on the needs (and likes) of your particular pets.
Key Takeaways:
Include your pets in your emergency plans.
Build a separate emergency kit for your pets.
Make sure and keep digital records and/or pictures to identify your pet after a disaster in case you become separated.
Create a list of places that accept pets if an emergency happens.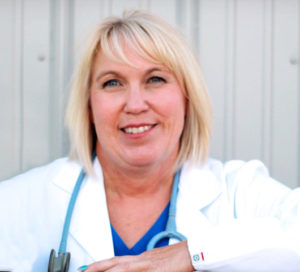 Dr. Melinda J. Mayfield-Davis, DVM, WCHP-AH, brings over 20 years of experience in veterinary medicine.  She is the Technical Services Veterinarian with Innovacyn, Inc., parent company of Vetericyn Animal Wellness. She received her DVM from Oklahoma State University and now resides in Southeast Kansas with her husband, two children, four dogs, and six horses. Prior to working with Innovacyn, Dr. Mayfield owned and operated the Animal Care Center in Columbus, KS.