Horse Dermatitis: Symptoms, Treatment, and More
Horse dermatitis is a common affliction that affects many horses. So if you've noticed your horse itching or rubbing certain areas of their bodies a tad more than normal, take a closer look: it could be signs of horse dermatitis.
Equine dermatitis can be caused by a variety of different factors, each with its own set of symptoms and treatment options. If you suspect your horse may be experiencing dermatitis, read on to learn how to identify its causes and determine the right treatment plan.
What Is Horse Dermatitis?
Not unlike human dermatitis, horse dermatitis is a skin condition that causes skin inflammation due to varying factors including environmental irritants, allergies, infections, bug bites, or underlying medical conditions.
The result of this irritation typically leads to your horse's skin feeling dry or itchy. The affected area may also be sensitive or tender to the touch.
An affected horse may show signs of restlessness, irritability, or an unwillingness to eat or exercise. If you notice any of these behaviors, it may be best to consult with a veterinarian to help manage any discomfort caused by this skin condition.
Types of Horse Dermatitis
Dermatitis in horses can have varying underlying causes. While some cases of dermatitis may be triggered by certain allergens from trees or grasses, others may originate from bug bites or certain kinds of foods.
Because there are myriad potential causes, it's important to know the differences between each type of dermatitis so you and your veterinarian can properly diagnose and treat your horse's itchy skin. Some of the most common types of horse dermatitis include:
Atopic dermatitis – This type of dermatitis is a reaction to certain allergens that come in contact with horse skin. The most common allergens include pollen, dust mites, or mold. Horses may also experience allergic dermatitis due to food allergies or even insect bites and stings. Exposure to any of these allergens can trigger an allergic reaction and cause your horse's skin to become inflamed, itchy, or sensitive.1
Sweet itch – A phenomenon called sweet itch occurs mostly in warmer seasons when insects are most active. As biting flies or other insects nip at the skin, some horses experience an allergic reaction to the insects' saliva. This allergic condition can trigger forceful or aggressive itching that may damage horse skin or hair if not treated promptly.2 If you think your horse suffers from this type of dermatitis, learn more about how to treat sweet itch in horses.
Photodermatitis – This type of dermatitis is caused by excessive sun exposure and UV sensitivity. Photodermatitis typically occurs alongside other conditions, like liver disease or ingestion of certain weeds and grasses, that make the horse's skin abnormally sensitive to sunlight.3
Bacterial or fungal dermatitis – In rare cases, certain bacteria andtypes of fungi can cause a bacterial or fungal infection in horses. Once it colonizes the skin of the horse, it can cause chronic itching and inflammation if not treated with medication.4,5
Another type of horse dermatitis that you should know of is mud fever. Mud fever in horses is a skin infection that affects your horse's legs. So if your horse is excessively itching its legs, it is crucial that you learn more about this infection.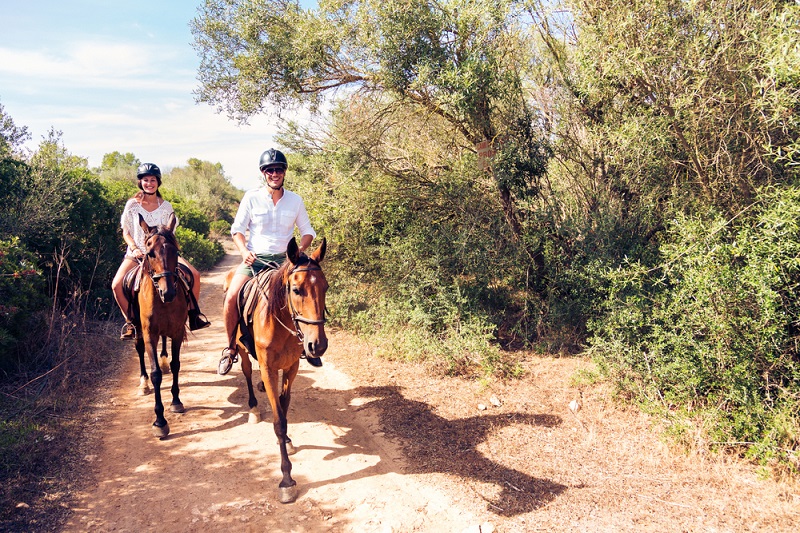 Symptoms of Horse Dermatitis
The symptoms of horse dermatitis may prompt your affected horse to obsessively scratch itself on a nearby tree or post for hours. If you don't learn how to treat horse scratches properly, then this can cause damage to their skin, mane, and hair.
While symptoms of equine dermatitis can vary depending on its type and severity, there are some common signs to look out for:6
Redness of the skin
Skin inflammation or swelling
Dry and tender skin
Bumps, pustules, or sores
Discharge or pus
Scaly or crusty skin texture
Hair loss or matted hair
Thickening of skin
Irritability or restlessness
Excessive rubbing or itching
No matter what symptoms your horse is displaying, it's best to consult with a veterinarian to diagnose the severity of your horse's dermatitis and determine an appropriate treatment plan.
Treatment of Horse Dermatitis
Depending on the type of dermatitis your horse has, it can be treated with certain medications. If your horse is experiencing dermatitis caused by allergies, you may consider giving your horse corticosteroids or other anti-inflammatory drugs like antihistamines to alleviate their symptoms.1 In cases of bacterial or fungal dermatitis, stronger veterinary medicine like antibiotics or antifungals may be required.7
Regularly applying a medicated shampoo like Vetericyn FoamCare® Equine Medicated Shampoo that doesn't strip away essential natural oils can also help alleviate your horse's itchy and inflamed skin.
You can also treat horse dermatitis by eliminating the factors from your horse's environment that are causing the skin condition in the first place.
For example, if your horse is suffering from UV-induced dermatitis, consider moving them to a shaded area or into their stall during extremely hot and sunny days. Similarly, horses suffering from allergic reactions from bug bites should be relocated to dryer areas where insects are not breeding.

Keep Your Horse's Skin and Coat Itch-Free with Vetericyn
Endless itching isn't fun for anyone—especially your horse that just wants to run and jump all day long without interruptions. Take care of your horse's skin by keeping it clean with quality-made products from animal experts.
The Vetericyn Equine Mobility line was specifically designed to promote equine skin and coat health to battle even the itchiest skin conditions. Formulated with your horse's health in mind, Vetericyn FoamCare® Equine Medicated Shampoo is designed to soothe and relieve your horse's bothersome skin condition.
Visit Amazon, Tractor Supply, or your local animal supply store to get your hooves on the Vetericyn Equine products. Your horse (and the nearing tree trunks) will thank you.
Sources: