How To Identify Your Dog's Coat Type
Knowing the difference between low, medium, and high-density coats can help when shopping for pet shampoo. 
Some pups have curly hair, some have bristly dog fur, and some have dog fur types that grow down to the floor. Each dog is delightful in its own way, but sometimes they can be a task to wash with all that fur.
As a dog owner, knowing what type of coat your dog has can help you be a better groomer at home. Different dog coat types like curly coat, silky coat, wire coat, and double coat call for different products, such as our FoamCare shampoo that's offered in dog coat-specific formulas for an easier, more nourishing clean.
Because when your dog finds a nice pile of mud to roll in, sometimes it's up to you to get their coat color clean and smelling nice again.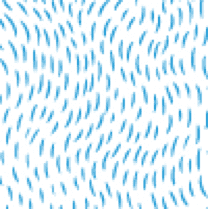 FINE AND DANDY: LOW DENSITY
Short-haired dogs and dogs with fine dog hair are usually the easiest to care for when it comes to regular grooming. One of the best ways to tell if you have a thin and loose hair pup is to check whether or not their skin is easily visible through their dog hair. As they don't have as much fur to protect their sensitive skin, these dogs often need help, such as a warm jacket, when adjusting to harsher climates.
Common breeds: Chihuahua, Dachshund, Doberman Pinscher, English Bulldog, Greyhound, Bull Terrier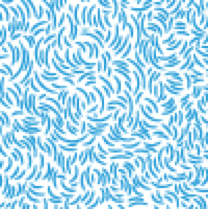 BETWEEN TWO FURS: MEDIUM DENSITY
Slightly longer, fluffier-haired dogs tend to have medium-density fur. Their skin is less visible through their long hair, and they are better protected from the elements by an undercoat. Wondering how to groom long haired dogs?
Some of these dogs require the occasional haircut to keep their line of sight clear, but for the most part, they can be groomed at home. Medium-density dog-hair coats are considered the most normally occurring coat type.
Common Breeds: Rottweiler, Maltese, Goldendoodle, German Shepherd, Golden Retriever, Poodle, Border Collie, Shih Tzu, Yorkshire Terrier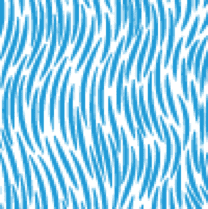 THE SHAGGY DOG: HIGH DENSITY
Sometimes these pups are more fluff than dog. For a dog owner, regular grooming and brushing  is a constant effort, and so is vacuuming. These dogs often have two coats of fur that fluctuate with the seasons, and their skin is barely visible beneath all of their fur. Your average dog shampoo probably won't cut it for these pups, because they need products that can get past their dog fur coat and into their skin for nourishment and cleansing.
Common Breeds: Siberian Husky, Great Pyrenees, Bernese Mountain Dog, Pomeranian
For each type of fur, Vetericyn's FoamCare shampoo makes bath time easier for you, and healthier for your pup.
Looking for ways to care for your dog's hair or want to know how to make a dog's coat shiny?
FoamCare is our award-winning, spray-on, foaming shampoo. It instantly foams up to provide a deeper clean that conditions the skin and rinses easily to make bath time quicker. Plus, it's pH balanced, plant-based, and comes in three coat-specific formulations: low-density, medium-density, and high-density. We also have a medicated option for more serious skin issues.
Whether it's spot cleaning or at-home baths, reach for Vetericyn FoamCare Dog Shampoo. It will be the healthiest clean your dog will ever have and Guaranteed!