How To Stop Dog Flatulence
Whoever smelt it dealt it, right? Well, that doesn't quite work when it comes to your four-legged friend. If you're dealing with excessive dog flatulence, you're not only putting up with unpleasant smells, but you're also likely wondering about the cause and whether or not it's something to worry about.
When it comes to pet healthcare, like understanding how to treat constipation in dogs, how to prevent bloat in dogs, and especially how to treat dog gas, you want any solution to ease your dog. To put an end to that stress (and those smells), we'll teach you how to stop dog farting and increase your knowledge of related dog digestive issues.
Put the clothespin on your nose and read on as we get down and dirty about canines cutting the cheese. From swapping out food to implementing supplements, you're likely to find the dog flatulence remedy you're looking for. 
Addressing Dietary Causes of Dog Flatulence
It's no surprise that dog flatulence most often stems from dietary issues. You are what you eat and the same is true for dogs.
After a meal, your dog's digestive system begins to break down food into various sugars and acids to be absorbed in the bloodstream. Additionally, hydrogen sulfide gas is created in the colon as a by-product of digestion.1 When trapped gas is released, you're left with the unpleasant scent of dog flatulence.
To lessen the potential for doggy gas, consider the following food-related solutions.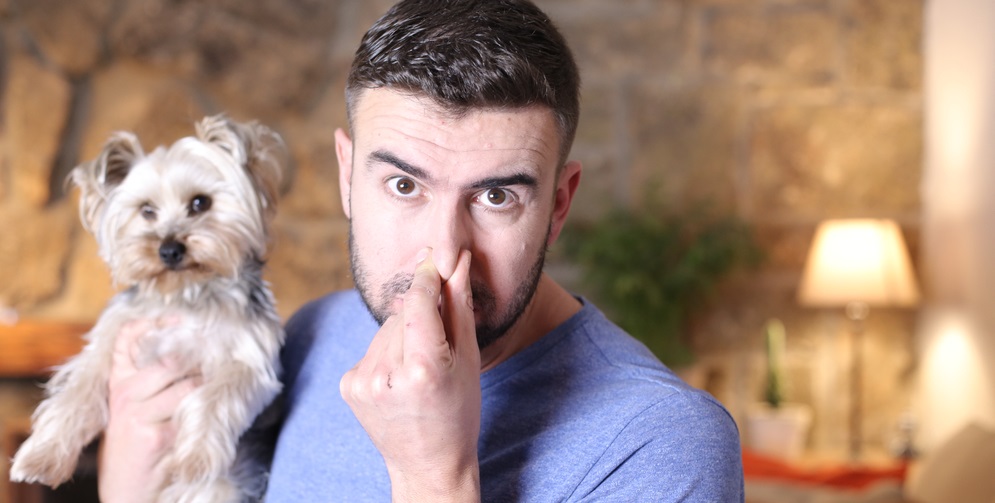 Changing Their Diet
A gassy dog could be directly related to the diet. To clear up some chronic flatulence, you may want to change what you're feeding your pup daily. When experimenting with a new diet for your dog, be sure to:
Implement slowly

– It can be a shock to your dog's system to change their food overnight. Slowly implement a new food over several days to give them plenty of time to adjust to it. Switching too quickly could cause you even more digestive problems.

Keep the scraps away

– If your dog is prone to surfing the counter for any scraps they can find, try to keep a shorter leash on their food options. Keep your dog away from any table scraps and ensure your garbage and food waste are out of their reach, as many "human foods" can cause problems for our canine friends.

Check for food allergies

– Does a particular ingredient seem to be leading directly to puppy gas? Your dog may have developed a food allergy or intolerance. While pinpointing the exact ingredient may be difficult, try to slowly eliminate foods until you narrow down the cause, then avoid that problematic food in the future.
It's important to remember that human food is different than pet food and they might need to react to it as we do. 
Removing Lactose
While some dogs can stomach dairy in small amounts, many puppies are completely lactose intolerant. If your pooch is snacking on milk, cheese, or other various dairy products, flatulence is a common side effect.
Besides some unpleasant gas, lactose intolerance can lead to more unpleasantness like:2
Vomiting

Diarrhea

Bloating or pain
That means you probably shouldn't be sharing your ice cream with your pooch, no matter how cute their puppy dog eyes are. Other causes of diarrhea, bloating, and vomiting can reach outside the lactose area as well. 
Adding Supplements
Preventing excess gas isn't just about avoiding various triggers. It's also about encouraging good digestive health overall. That's where supplements can be helpful.
A high-quality all-around supplement can support various health benefits including:
Gastrointestinal health

Joint health

Skin and coat health

Bone and muscle health
Given the multitude of health benefits, many pet owners are adding supplements to their dog's daily routines. It could help with your flatulence issue and leave your dog feeling better than ever.
Breeds Prone to Excessive Flatulence
How often is too often when it comes to puppies passing gas? It may surprise you that the rate of flatulence between different breeds can vary. While diet is still the primary source of dog flatulence, some dogs are known to pack a little extra punch.
The following breeds are particularly prone to flatulence:3
Lhasa Apsos

Pugs

Shih Tzus

Boston terriers
Squat, broad-chested, short-nosed dogs are more likely to pass gas than others, likely because of how much air they swallow when they eat. In general, dogs that scarf down their meals quickly are also more prone to flatulence for the same reason.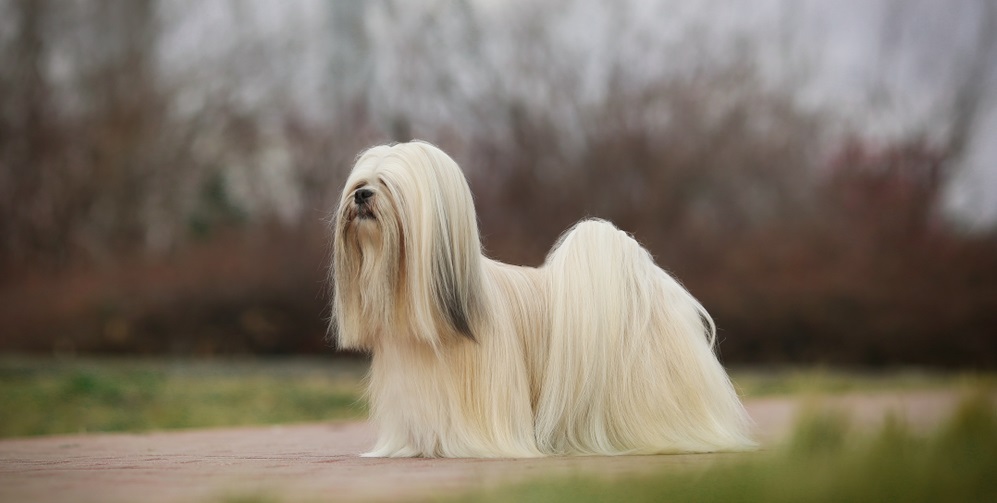 When Flatulence Becomes A Cause for Concern
If you've exhausted potential dietary causes for your dog's flatulence, it may be time to bring in the experts.
While flatulence isn't usually a veterinary issue, various factors may cause you to come in for a visit. If the smell worsens or you begin to notice other side effects—such as diarrhea, blood in your dog's stool, or a lack of appetite—you should contact your vet immediately.
Most likely, your vet will test for a variety of more serious issues including:
Parasites

Pancreatitis

Canine colitis

Irritable bowel syndrome
In most cases and with the proper treatment, your pup can make a full recovery (though you still might have to put up with their stink once in a while).
Say Goodbye to Gas with Vetericyn
When it comes to our pets, we're willing to put up with a lot. From providing them with the best dog food possible to seeking pet healthcare for dog gas and other issues. That said, there's no reason your pup should drop a stink bomb whenever they walk into the room. Fighting back against puppy flatulence has never been easier thanks to Vetericyn.
Whether you're looking for signs of constipation in dogs or relieving a gassy dog, changes usually need to be made to their diet. Our USA-made animal wellness products are beloved by puppies and approved by veterinarians to ensure the very best for your four-legged friend. Our ALL-IN Dog Supplement packs the digestion-supporting, antioxidant-delivering, all-around nutritious power that can leave your pup happy, healthy, and flatulence-free. Visit Vetericyn to learn more.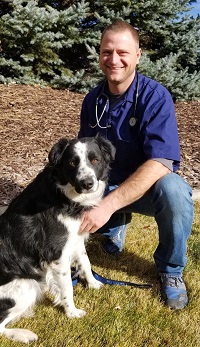 Reviewed by Dan Richardson, Veterinarian
Dan Richardson has been a practicing veterinarian for over 10 years. He specializes in surgery and orthopedics. Dan is originally from rural western Nevada and attended the University of Idaho for undergraduate study and Oregon State University for Veterinary School. The Richardson Family enjoys camping and spending time on the water fishing, paddle boarding, or digging their feet in the sand somewhere warm.
Sources:
American Kennel Club.

How to Stop Dog Farts

.

https://www.akc.org/expert-advice/health/how-to-stop-dog-farts/

 

American Kennel Club.

Can Dogs Drink Milk?

https://www.akc.org/expert-advice/nutrition/can-dogs-drink-milk/

 

VCA Hospitals.

Flatulence in Dogs

.

https://vcahospitals.com/know-your-pet/flatulence-in-dogs