How to Treat and Prevent a Golden Retriever Ear Infection
Across dog breeds, ear infections rank as one of the top five medical conditions for dogs.1 Golden retriever ear infections can be especially common because of their breed characteristics, such as large, floppy ears and inclination to water. 
Recognizing the symptoms of golden retriever ear infection—along with common underlying causes—can help you treat and prevent ear infections for your sunny four-legged friend.
Recognizing an Ear Infection
If your pooch has an ear infection, they may show any of the following symptoms:1
Discharge from the ear

Redness around the ear

A new odor

Itching/scratching their ears

Pain or sensitivity around their ears

Shaking their head

Tilting their head

Hearing loss (somewhat rare)

Balance issues (somewhat rare)

Reduced appetite (rare)
If you think your dog might have an ear infection like chronic otitis, call your vet to set up an appointment as soon as possible.2
Primary Golden Retriever Ear Infection Causes
While any dog can contract an ear infection, certain features make golden retrievers especially susceptible. 
These features include:
Predisposition to thyroid disease and allergies – Thyroid disease and various allergies—which are both common for golden retrievers—can often act as an underlying condition that causes a dog's ear infections.2
Long luscious locks – The long, golden hair that's so well designed to keep your pup warm in cold and wet conditions can also hold in extra heat and moisture around the golden's ears. Unfortunately, that creates an environment where bacteria and yeast can grow, causing yeast infection in the ear.2
Floppy ears – Golden retriever's signature floppy ear also acts to hold in moisture and warmth, making it easier for bacteria and yeast to grow and cause yeast infection in the ear. While all dogs can contract an ear infection, a floppy ear can make certain breeds especially susceptible.2
Love of water

– Bred to hunt water-fowl, most golden retrievers

love

water. But when water gets in their ear canals, it can lead to a dog ear infection if it's not cleaned out immediately.2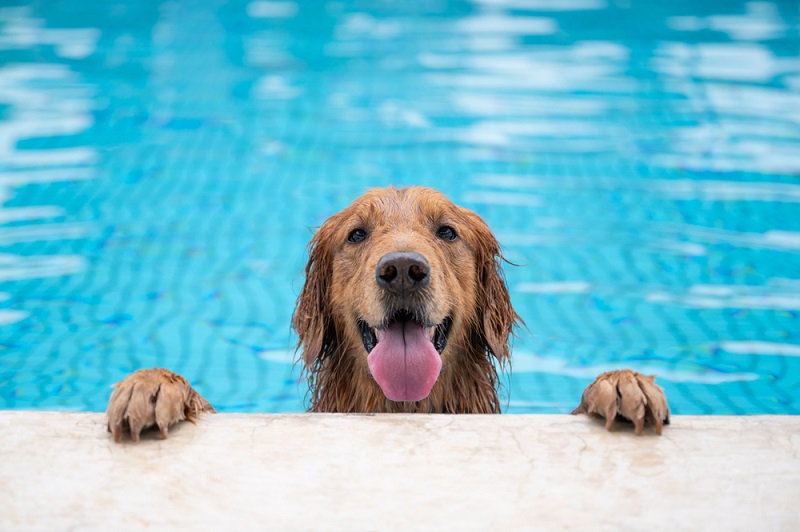 However, not all ear infection causes relate to dog breed. 
Any dog can contract an ear infection from:1
Mites

Growths in the the dogs ear canal known as polyps

Certain types of cancer

Something getting into the ear, like grass or fox tails

Physical trauma to the ear
Your vet can check for these possibilities, along with causes more typical to golden retrievers. 
With the exception of parasites like mites, most causes of golden retriever ear infection aren't contagious, which means you rarely have to worry about your dog catching an ear infection from their friends at the dog park.1
Ear Infection Prevention
To help prevent ear infections in your golden retriever, try to:2
Treat underlying conditions – Work with your vet to develop a treatment plan for any underlying golden retriever health issues, like allergies and thyroid disease, as soon as they occur.
Dry their ears – Dry your pup as soon as possible, and as quickly as possible, after wet activities like swimming, bathing, or rainy walks to not only prevent ear problems but other common golden retriever skin issues as well.
Clean their ears

– Help your dog's ears stay healthy and clean with an

antimicrobial ear rinse

. It's typically recommended to clean your dog's ears after swimming or bathing; when your dog starts excessively scratching their ears or shaking their head; when you see a build-up of ear wax; or if your vet recommends a regular cleaning schedule.

Monitor their ears

– It's hard to recognize an ear problem or infection-driven changes in your dog's ears if you don't know what the golden retriever's ears normally look like. Try checking their ears regularly so you know what's normal for your dog and can act quickly if something changes.
Knowing how to reduce your dog's risk of ear infection can save your dog some pain—and save you some worry and vet bills.
Just like excessive golden retriever shedding, if you notice that your dog caught an infection, the first step toward helping them heal is visiting your vet for a diagnosis and treatment plan.2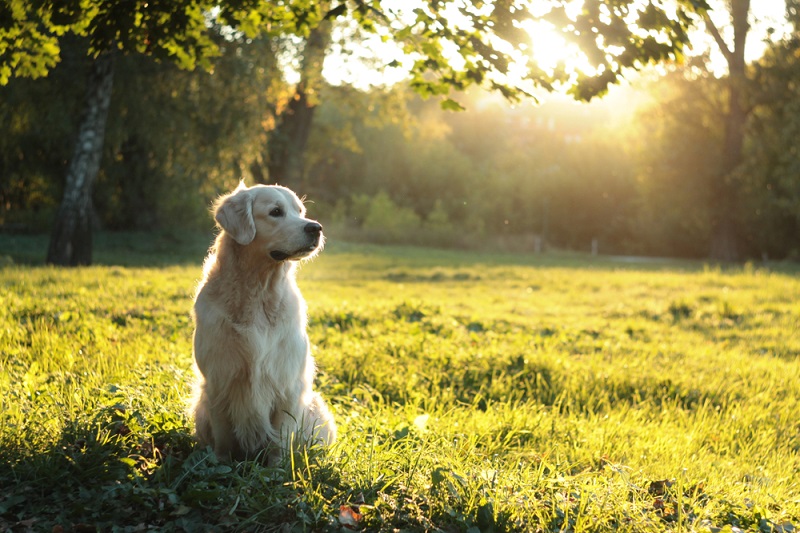 Treatment Options
So you've met with your veterinarian. They confirmed that, like many brave golden retrievers before them, your pup has an ear infection. 
What does treatment for a golden retriever ear infection look like?
Typically your vet will:2
Take samples to determine what type of bacteria or yeast caused this infection, so they know what type of treatment to recommend

Clean your dog's ears thoroughly to confirm the infection didn't damage their eardrum

Recommend a combination of ear cleaning, topical treatments, and occasionally oral medication to further treat the infection
Your vet will likely demonstrate exactly how to clean and apply a topical treatment to your dog's ears. If they don't, feel free to ask so you can fully understand how to support your pup.
In cases where an underlying issue like allergies could have led to the ear infection, your vet can also recommend a treatment to address that issue as well. For example, if allergies cause your dog to scratch their ears excessively and contract an ear infection, your vet may want to treat those allergies by changing your pet's diet or recommending itch-relieving medications.3
Lastly, most vets will request you schedule a follow-up visit at a later date so that they can confirm you and your dog have 100% beat the infection.2
Trust Vetericyn to Support Your Golden Retriever's Ear Health
Used and recommended by veterinarians around the world, Vetericyn products support your pet's health—including our Vetericyn Plus® Antimicrobial Ear Rinse.
Available at Amazon, Chewy, and Petco, our ear rinse helps you keep your dog's ears healthy by alleviating irritations, removing foreign materials from their ears, and generally keeping their ears clean.
Whatever you need, we value going the extra mile to help you provide the pet you love with high-quality, effective care.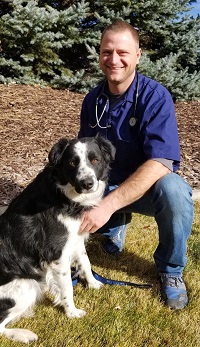 Reviewed by Dan Richardson, Veterinarian
Dan Richardson has been a practicing veterinarian for over 10 years. He specializes in surgery and orthopedics. Dan is originally from rural western Nevada and attended the University of Idaho for undergraduate study and Oregon State University for Veterinary School. The Richardson Family enjoys camping and spending time on the water fishing, paddle boarding, or digging their feet in the sand somewhere warm.
Sources:
PetMD.

How to Identify, Treat, and Prevent Dog Ear Infections

.

https://www.petmd.com/dog/conditions/how-treat-and-prevent-dog-ear-infections

 

Golden Retriever Society.

Golden Retriever Ear Infections

.

https://goldenretrieversociety.com/ear-infections/

 

Golden Retriever Society.

Golden Retriever Allergies: Causes And Treatments

.

https://goldenretrieversociety.com/allergies/