How to Treat Constipation in Dogs
You'd do anything for your dog, right? Your pooch is your trusted companion, and while they're always there for you when you need them, occasionally you have to return the favor by helping them out with less-than-pleasant issues. Yes, that includes assisting them when they're dealing with some internal blockage.
Prepare yourself—we're about to dive deep into the best treatment for dog constipation.
Whether they're dealing with a low-fiber diet, a stifling medication, or a bout of inactivity, there's plenty that you can do to help get things moving and get your dog feeling regular again. We'll investigate how to treat constipation in dogs at home, as well as some of the more serious options a vet can pursue. Whatever your situation, this information could be key to getting your dog feeling like themselves again.
Home Treatments for Constipation in Dogs
Whether the issue is dog flatulence or constipation, there are treatments to ease your dog of the feeling. Before bringing in the professionals, it's worth exploring your options at home. Constipation can be a fairly low-priority issue if it is corrected within the first 48 hours. 
After your dog has gone more than two or three days without a bowel movement, they may begin to experience more serious side effects of constipation, including

Severe pain

Touch sensitivity

Diminished appetite

Nausea
Try to do your best to keep an eye on how often your dog is relieving themself. On average, a dog will defecate once or twice per day, and often around the same time, so long as their mealtime is consistent.
If you know the signs of constipation in dogs, you can begin treating your pup immediately. Consider these at-home treatments for how to relieve constipation in dogs.
Hydration
A common cause of dog constipation is dehydration. A lack of water can cause stool to harden and digestion to slow. If your dog is struggling to consume an adequate amount of water on a daily basis, consider these tips:
Provide more access to water

– Having a single bowl of water isn't always enough. Older dogs especially enjoy having a variety of places to drink from. Consider adding a bowl on each level of your home so they can avoid walking upstairs to hydrate. Simply having the water close by may be enough to encourage them to drink more.

Try a new bowl

– While your pup shouldn't need a platinum-plated water dish, there may be a way to encourage more drinking. Consider investing in a bowl that cycles fresh water constantly, allowing your dog a cool, refreshing drink every time (as opposed to the stale water sitting in their bowl).

Check for related problems

– Often, a lack of hydration could be a sign of another health problem. Constipation may not be your biggest cause of worry. Bladder and urinary tract infections can cause a pup to stop drinking regularly. If your dog has gone a while without drinking at all, you should immediately contact your vet.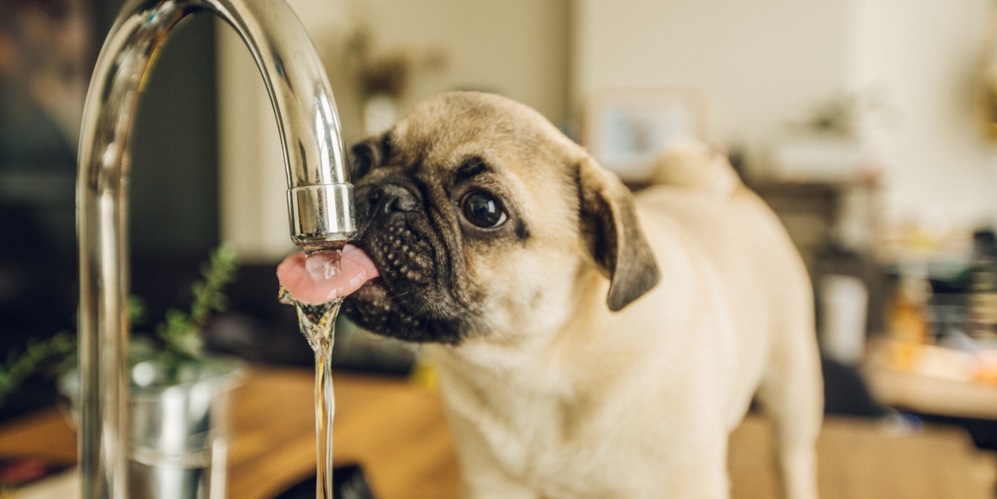 High-Fiber Foods
A dog's diet is important for their health, whether they're fed canned food, dry kibble, wet food, etc. The key to consistent bowel movements is fiber, but getting a proper dosage of fiber daily can be a challenge for dogs (and people). But what is fiber and how does it help?
Fiber provides indigestible carbohydrates

. Typically, carbohydrates are broken down into sugar to be used for energy. In the case of fiber, these carbohydrates pass through digestion without being broken down.

More fiber means a stronger stool

. With the aid of fiber, the stool becomes both larger and softer, allowing it to pass with greater ease.
Fiber can guard against both constipation and diarrhea in dogs, and while many dogs' foods claim to contain sufficient fiber for fully-grown dogs, this can often be supplemented with additional foods.
To increase the fiber in your dog's diet, consider adding the following foods to their daily meals:
Pumpkin puree

Carrots

Apples

Green leafy vegetables
Be sure to check with your vet before adding any new foods to your dog's diet. Some foods can be hazardous to canines. Avocados, cherries, grapes, and tomatoes are all a capital N.O. when it comes to doggy diets.
Health Supplements
For a simple way to ensure strong digestion without reworking your dog's daily meal, you can explore veterinarian-approved health supplements. 
The digestive benefits of adding a supplement to your dog's daily routine aren't just limited to treating and preventing constipation. They also include:
Regulating the GI tract

– Gut health goes a long way. Supplements can promote the development of "good" bacteria that are necessary for digestion. 

Promoting intestinal absorption

– As food passes through your dog's body, the nutrients and minerals within the food are absorbed—most often through the intestines. By bolstering intestinal absorption, you can ensure your dog receives the proper nutrition from their diet to protect against constipation and worse.
Consider a single health supplement that provides for all of your dogs. There's no need to add a stack of supplements to your dog's routine when one can cover all the bases.
Physical Activity
If your dog is prone to constipation, ask yourself if they're getting enough exercise daily. While some dogs can run off their energy at home in the living room, others require an hour or more a day of physical activity to remain mentally and physically healthy.
Increase your daily activity with your pooch through the following methods:
Extra playtime

– Play fetch, throw a frisbee, or get out your dog's favorite toy. A variety of activities is always preferable, and your dog will certainly appreciate trying something a little new.

Running and jumping

– Kick your daily walk up a notch. If you're able, add in a bit of sprinting or jogging, perhaps even some jumping for younger more limber dogs. It can get their adrenaline pumping and jumpstart their digestion.
Physical activity will help your dog's digestive system as well as their overall wellbeing. A happy, unstressed dog is less likely to deal with constipation problems. 
Natural Remedies
Finding the right remedies for canine constipation, whether a home remedy or not, is important for relieving your dog of the uncomfortable feeling. There are a variety of long-respected natural remedies for digestive issues including constipation. These treatments are not only used for dogs but also for their owners. If you've ever had a minor stomach issue, you may have tried some of these remedies yourself.
While these treatments can never replace modern medicine, they can still be of practical use for anyone hoping to give their dog a little relief with some products they likely already have at home.
Some of the most famous home remedies include:
Oils

– Both olive and coconut oil have been used to treat constipation in dogs. It's thought that natural oils can act as a stool softener as well as a lubricant for your dog's digestion. Use a small amount of oil, as too much can cause indigestion and further tummy trouble. 

Probiotics

– Known for their digestive benefits in humans, probiotics are also a potential way to assist your dog with their overall gut health. While probiotics may not directly treat your dog's current bout of constipation, they can help in the long run, especially if your dog suffers from frequent digestive issues. You can regulate your pup's gut health with a daily dose of probiotics and avoid constipation problems in the future.

Vinegar

– Vinegar is an antimicrobial substance that can assist in overall gut health. A tablespoon or two of vinegar may alleviate some constipation-related discomfort for your dog and increase their stomach acidity to aid with digestion.
Veterinary Treatments for Constipation in Dogs
If your dog's condition doesn't improve after a few days of at-home treatments, or if your dog seems to be struggling with pain or serious discomfort, it's likely time for a professional to step in. While constipation is a common ailment most often solved by dietary changes and hydration, it can result in dangerous side effects if left untreated.
Upon taking your dog to the vet, you can expect any of the following treatment options:
Laxatives

– A doggy laxative may be the simplest way to get things moving again, digestion-wise. Be sure to follow the dosing information provided by your vet as well as any other instructions. Additionally, never give your dog human laxatives. While the product's intended purpose is the same, it is entirely unsafe for animals.

Enema

– Vets have been known to give dogs enemas to provide instant relief for constipation problems. By using liquid to soften the stool, enemas may induce your dog into relieving themself. Note that this procedure should only be done by a veterinary professional. While it may appear simple, you could likely injure your dog if you attempt it yourself.
Your vet may recommend a variety of aftercare treatments, including prevention methods and dietary changes to lower the chance of serious constipation in the future. Whatever the scenario, the most important thing is easing any of the discomforts your pup is feeling.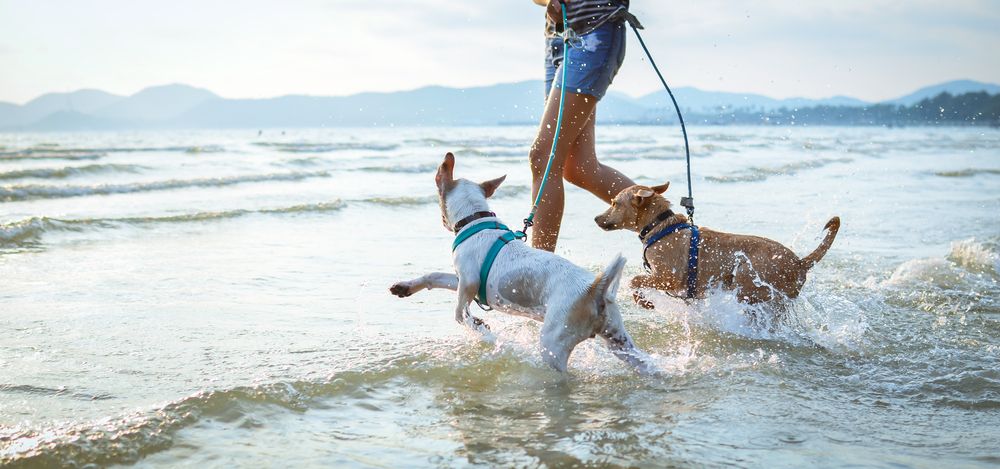 Vetericyn: Your Solution for Daily Doggy Digestion
You're quick to run and find out how to prevent bloat in dogs, or what the causes of diarrhea in dogs are, which makes sense because we want thriving, healthy pets. 
"Number two" is a top priority for dog owners. If you notice a slowdown in bowel movements, simple changes to diet, water supply, and exercise might help. Although some dog food can claim to provide the pup with all the nutrients they need, sometimes it's not enough. Understanding what they need is important for dog and puppy care. 
For pet-owners hoping to help out their dog's digestion today and to avoid constipation in the future, Vetericyn has you covered. 
For more than a decade, Vetericyn has been an innovator in animal wellness—from wound care to pet shampoo to the Vetericyn ALL-IN Dog Supplement. Our all-natural supplement supports digestive, bone, skin, muscle, and immune health while promoting behavioral balance and cognitive function. If you're looking for a one-stop shop when it comes to puppy health, look no further than Vetericyn.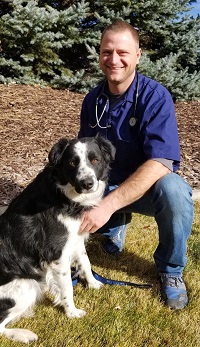 Reviewed by Dan Richardson, Veterinarian
Dan Richardson has been a practicing veterinarian for over 10 years. He specializes in surgery and orthopedics. Dan is originally from rural western Nevada and attended the University of Idaho for undergraduate study and Oregon State University for Veterinary School. The Richardson Family enjoys camping and spending time on the water fishing, paddle boarding, or digging their feet in the sand somewhere warm.
Sources:
Fetch by WebMD.

Remedies to Relieve Dog Constipation

.

https://pets.webmd.com/dogs/remedies-dog-constipation#1

 

Veterinarians.org.

12 Effective Home Remedies For Constipation In Dogs

.

https://www.veterinarians.org/constipation-in-dogs/

 

VCA Hospitals.

Constipation in Dogs

.

https://vcahospitals.com/know-your-pet/constipation-in-dogs