How to Treat Horse Rashes
It's your worst nightmare. You wake up early to feed and care for your horse, but before you can even say good morning, you see a scary difference in their coat. It's usually a glossy, even layer, but today it looks like their neck is covered in bubble wrap. Or worse—large lumps plague them from head to hoof. 
What's going on?
Don't panic. Horse rashes can look intimidating. But they are common, treatable, and avoidable. Read on to understand more about horse rashes, how they come about, and how to treat your itchy equine friend. 
What is a Horse Rash?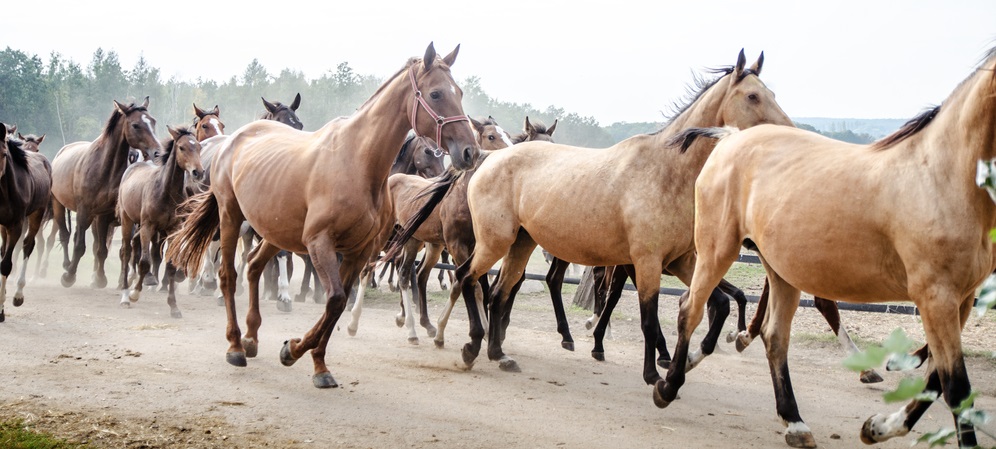 It's important to note that horse hives, also known as Urticaria1, are a clinical sign and not a specific disease.
Just like with human bodies, horses are brimming with microorganisms we can't see. These microorganisms are usually no problem, kept in check by your horse's healthy immune system. But when their immune system overreacts to a foreign substance, insect bite, or another allergen, the dreaded swelling appears.
There are several clues your horse is releasing excess histamine and experiencing an allergic reaction. The most common signs are:2
Hives, lumps, and bumps

– This is an unsightly symptom: raised, swollen skin that is soft enough to indent with light pressure. These can localize in one area, especially around the face. Depending on the skin reaction, the hives may spread into larger welts across the body.

Itchiness

– Horses love a good scratch, but too much itchiness is no good. If you see your horse excessively rubbing, licking, or biting the skin, it may be an allergic response. Try to treat the itchiness sooner rather than later. The longer you wait, the more likely your horse is to develop wounds and scabs. 

Respiratory symptoms

– Look out for coughing, wheezing, and labored breathing. If your horse is experiencing these symptoms, they may have developed an allergic reaction that is restricting their airways. If your horse is exposed to the same allergen many times, they may even develop RAO heaves—Recurrent Airway Obstruction. It presents similar to asthma in humans. 

Anaphylaxis

– Anaphylaxis is an allergic reaction that presents as hives. The hives can make the eyes, nose, and muzzle swollen. If your horse's face is inflamed to the point that you think it's seriously restricting airflow

or your horse is having a lot of trouble breathing, call a vet immediately. They may be undergoing a potentially fatal anaphylactic reaction, where the airways swell shut.
What's Causing the Rash?
When you want to track down the culprit of conniving hives, look to these 5 common causes.
#1 Bug Bites
A trusted steed can help you escape from a bank robbery, but no horse can outrun bug bites.
Swollen bug bites are normal and will generally heal quickly with proper horsefly bite treatment. However, there is a limit to how much puffiness is okay. When welts appear around the bite or the area swells an abnormal amount, it may be an allergic reaction. 
If the bite becomes an oozy rash, consider treating it as you would sweet itch in horses—an allergic reaction caused by the saliva in midges. 
#2 Environment
Common allergens in your horse's environment include pollen, ragweed, cocklebur, mold, and more. 
If your horse exhibits sensitivities to the environments they're allowed to explore, especially in the springtime, consider sticking to familiar pastures. Limiting exposure to new plants can reduce the chances of an allergic response. 
#3 Products
Even when you have the best of intentions, it's hard to know how your horse will react to harsh chemicals. Unwanted additives can be found in shampoo, conditioner, fly spray, or any other product you use to keep your filly feeling beautiful. 
To avoid these contact allergens, identify hypoallergenic, gentler substitutes. For example, Vetericyn's FoamCare Equine Shampoo is anti-inflammatory and paraben-free—formulated with sensitive horses in mind.
#4 Medication
Pay attention whenever you're introducing a new medication to your horse. It doesn't matter if it's something as mild as a supplement or stronger, like a full treatment of antibiotics. Keep your eyes peeled for those characteristic lumps and bumps, and limit exposure to additional treatments if they appear.
#5 Food
Horse food, like hay and alfalfa, doesn't usually trigger skin irritation. But you can't have total control over your horse's diet. Horses can experience digestive issues and fall ill from poisonous plants they find in the wild. That said, your horse is more likely to be reacting to mold or chemicals contaminating their feed rather than commercially sold hay, fruit, and veggies. 
How Do I Locate the Source?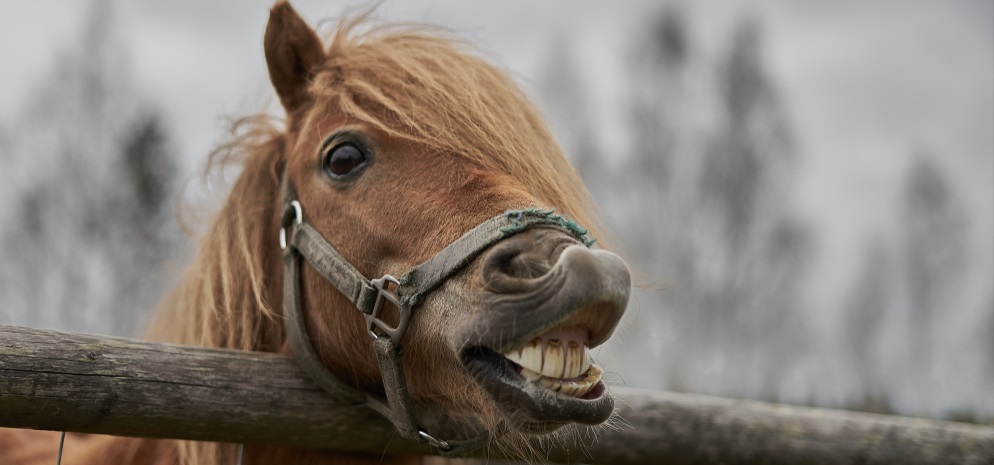 It's not always easy to determine the source of your horse's skin irritation. However, through a process of elimination, you can narrow it down to a few key suspects. 
Pay attention to the breakout area

– If the rash is isolated to one part of your horse's body, it may be easier to figure out what is causing the skin reaction. For example, if the rash is restricted to the legs, it may be something your horse ran through in the pasture. 

What's new?

– Did you introduce a new fly repellant, shampoo, or brand of food? Any new substance should be suspect number

one for what's causing your filly's flare-up. If you just got your horse or switched up their scenery, the change of environment could also be at fault.

When does it happen?

– Does your pony break out at feeding time? Bedtime? Or in the spring, when the most pollen is floating through the air? Tracking the

when

is key to identifying the

what

. 

Process of elimination

– Consider your horse's current bedding, food, hay, supplements, and shampoos. Remove these from their environment one item at a time. Similar to how an elimination diet is used to identify food allergens, the goal is to isolate the singular cause of the rash. If you notice allergy symptoms improving when you remove an environmental factor, you found your offender.

Trip to the vet

–

When all else fails, a veterinarian can help to pinpoint the horse allergy. They will likely sedate your horse and perform intradermal allergy testing. This involves injecting small amounts of allergens in different parts of your horse's neck at various intervals and measuring any allergic reactions. 
Treating Horse Rashes
The good news is, horse rashes usually subside within 24-72 hours.3 So if things aren't looking too bad, and your horse's breathing seems normal, the best advice is to wait it out. In more severe cases where the allergy symptoms don't go away or worsen, a vet may inject your horse with a corticosteroid to counteract the extra histamine pumping through their system. 
If you're looking for a treatment that is sure to soothe your horse's hive woes, try Vetericyn Plus® Antimicrobial Equine Wound and Skin Care Liquid. Our spray-on formula brings at-home horse care to the next level of creature comfort. Our formula helps to:
Jumpstart the healing process

Treat skin rashes and irritation

Relieve itching and pain

Clean a horse cut, scrape, or sore without stinging
Our product doesn't only treat horse rashes or hives; it supports the healing process for a variety of conditions, including abscesses in horses. Vetericyn's skin care formula is hypoallergenic and safe to use around the eyes, ears, and mouth. It's non-toxic if ingested. And it doesn't stain clothes or furniture, so treating your horse's skin is easy and mess-free.
Preventing Rashes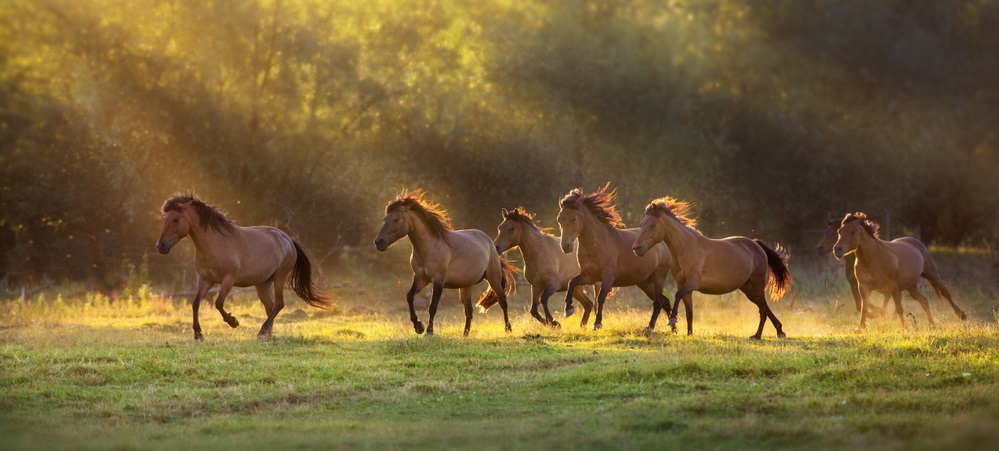 The best treatment for horse rashes is to prevent them all together.4 If you can pinpoint the source of your horse's allergies and remove it from their environment: wonderful! But that's not always the case. You can't control pollen, bugs, and other hard-to-see offenders.
In the scenarios where you can't see or remove your horse's allergen, there are still moves you can make to prevent your horse from breaking out, including:
Change your horse's outdoor schedule

– If you suspect your horse is suffering from sweet itch, the oozy rash caused by midges (also known as no-see-ums), try switching their outdoor schedule. Midges are active in the mornings and evenings, so try to keep your horse indoors during those times.

Keep a fan in the stall

– Keep midges, flies, and other pesky insects at bay with a little airflow. Because they aren't strong fliers, installing a fan in your horse's stall can help keep them bite and itch-free. Not to mention, your pony will enjoy a little breeze through their mane.

Masks and repellants

– If your horse is extra sensitive when bitten, try a fly mask on your horse to prevent bites on its face, muzzle, and eyes. 

Clean up quick

– Dirty manure, still water, and trampled hay are breeding grounds for mosquitoes, flies, and other insects. Keep a close eye on your horse's water source and replace it with fresh water often. Pick up manure and trampled hay as quickly as possible, so bugs have nowhere to land.

Keep your horse clean

– Frequently bathing your horse is a wonderful bonding experience. It's also a fantastic way to keep their coat conditioned

and their skin moisturized and allergen-free. There's no better shampoo for a sensitive horse than

Vetericyn's FoamCare Equine Shampoo

. Our spray-on formula foams immediately, saving you time at the wash rack. 
Vetericyn: Happy Skin, Happy Horse 
Next time you see your horse itching, uncomfortable, or covered in bumps, know our two-part solution is here to soothe. A healthy wash with our shampoo leaves a clean, healthy coat, and our skin care liquid relieves pain and itching to help your horse heal.
Say goodbye to the allergic reactions your poor pony has had to endure. Armed with your new knowledge and Vetericyn products, you'll humble those hives any time they appear.
Sources: