Saddle Sores in Horses: A Rider's Guide to Prevention and Healing
Whether it's barrel racing, show jumping, or trail riding, you love spending time in the saddle. But as a rider, you know that those hours spent on horseback can add up to a painful problem for your equine companion if you don't follow the necessary precautions.
Saddle sores often begin as a small, hairless patch of skin, usually in the area around the withers where the saddle or pad rubs on your horse's skin.1
If not treated early, this uncomfortable condition can worsen, affecting your horse's performance and comfort long-term. Luckily, you can treat and prevent saddle sores with a little bit of extra care and knowledge. In this article, we'll review the causes, treatments, and preventative measures for saddle sores and wounds, so saddle up and let's get going.
What Are Saddle Sores?
Saddle sores don't sound too serious, but over time they can develop into more than a simple open sore. They start out as inflamed, irritated, or swollen tissue at pressure points where a horse's tack causes friction. For riding horses, this is usually under the saddle. For horses in harnesses, saddle sores typically form around the shoulders where the pressure from pulling a cart or buggy is concentrated.
Over time, continued pressure on the open sore can lead to serious problems like:2
Poor circulation
Tissue damage
Secondary infection
Necrotic (dead) tissue
Symptoms of saddle sores can include:2
Alopecia (hairless skin)
Patches of white hair
Warm, swollen, painful areas where the tack sits
Red, abraded skin
Open sores or abscesses
Changes in behavior can also signal a problem—when suffering from saddle sores horses will often begin bucking or rearing in reaction to the pain.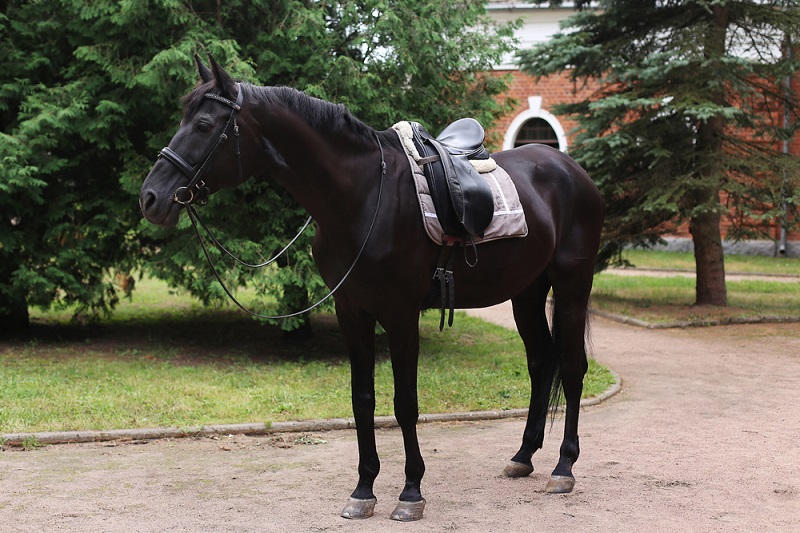 Causes of Saddle Sores in Horses
Clearly, saddle sores are nothing to sneeze at. But what riding habits lead to this problem? Unfortunately, the main culprit is dirty or poorly fitted tack. Tack can be any equipment you use to ride or drive your horse, including:
Saddles
Cinches
Girths
Bridles
Harnesses
Pads
Poor tack fit can mean a saddle or girth that's too tight or too loose. Pads or saddle blankets that are too rough or worn can also lead to skin irritation and sores. Poorly fitted tack rubs against your horse's skin and causes uncomfortable, skin-damaging friction. Think of it like getting a blister from walking around all day in shoes that don't fit—ouch.
However, tack isn't the only factor that can cause saddle sores. Other issues can put your horse at risk, such as:3
Poor health conditions – Thin, emaciated horses are more likely to get saddle sores due to having less padding from muscle and fat.2 If your horse is older or has a condition that has led to weight loss, check frequently for signs of developing sores.
Riding style – How you sit your horse can contribute to saddle sores. If you're out of balance, slipping from side to side, or seated too far forward or backward, it can place uneven pressure on the horse and cause tack to shift and rub.
Sensitive skin – Think horses have thick, tough skin that doesn't feel pain like a human's? Not true. Recent research indicates that horses have skin that's just as sensitive as a person's, if not more.4 And just like people, horses can have dry, thin, or delicate skin, or skin conditions that leave them more vulnerable to saddle sores.
Uneven loads – Items like saddlebags and packs should be distributed as evenly as possible to prevent rubbing.
How to Treat Saddle Sores
If your horse has developed saddle sores, don't panic. There are some simple steps you can take to treat the sores and help your horse heal quickly.
Take a break – The most important step is giving your horse time to recover. Riding on a sore spot will only make it worse and delay healing.
Clean the affected area – Use mild soap and water or a medicated shampoo. It's important to remove dirt and bacteria that could cause additional skin irritation or infection. After a horse bath, pat dry with a clean towel—don't rub.
Apply a protective topical treatment – If the sore is open, it's best to use an antimicrobialto clean the affected area such as Vetericyn Plus Antimicrobial equine wound and skin care liquid. If it's not open, choose a moisturizing treatment to keep the skin soft and lubricated.3 For an all-in-one solution, Vetericyn Plus® Antimicrobial Equine Wound Gel.
You might also like: How to Treat Horse Scratches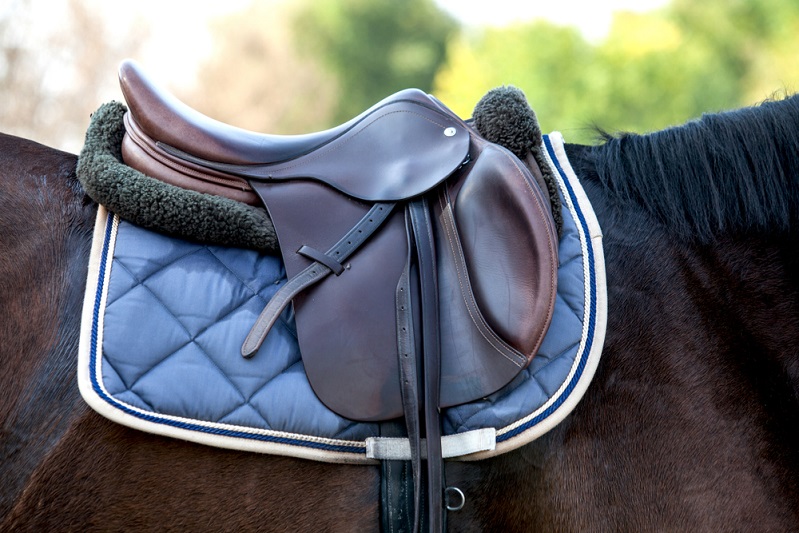 How to Prevent Saddle Sores
The best treatment for saddle or summer sores in horses is to stop them before they start. Always follow these simple steps every time you saddle up:3
Groom first – Dirt particles that aren't visible to the naked eye can be enough to cause irritation, so always brush your horse's back and girth area before saddling.
Practice good tack hygiene – Carefully inspect your tack for burrs, debris, and other irritants before putting it in place. Replace saddle pads when they've become too worn or rough.
Saddle with care – After brushing your horse and inspecting your saddle pad, place the saddle and pad in front of the saddle area, then slide into place, moving with the direction of the hair. If you pull the saddle forward toward the head, you'll ruffle the hair out of place, which can lead to a saddle sore. Check for saddle strings caught under the saddle and wrinkles in the saddle pad.
Proper fitting tack – In addition to a properly fitting saddle, it is important to make sure that the entire horse tack fits well so as to avoid any sort of unnecessary rubbing and sores.
Keep Your Horse Comfortable with Vetericyn
Saddle sores can be painful for your horse and frustrating for you. But with a bit of care and prevention, you can avoid this common problem altogether. Always check your tack for fit and cleanliness, groom before and after riding, and treat any signs of saddle sores promptly.
Add Vetericyn equine care products to your tack room, and you'll be able to treat and prevent uncomfortable skin conditions like saddle sores quickly and easily. With Vetericyn, you and your horse will be riding off into the sunset together for years to come.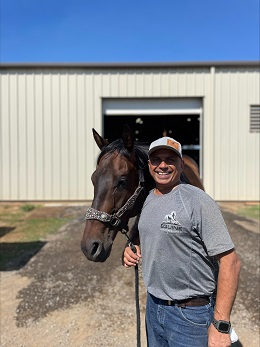 Reviewed by Solomon Benarroch, Veterinarian
Solomon Benarroch DVM has been a practicing veterinarian for over 30 years. His primary focus has been in equine soundness and performance sports medicine. Originally from Winnipeg, Canada he attended college at the Western College of Veterinarian Medicine. And completed an internship at the University of Minnesota. He is the father of three kids and when he isn't working (which is rare), he enjoys traveling, cooking, and spending time with friends and family.

Sources: