Signs and Symptoms of Ear Mites in Cats
If your cat has been scratching away at its ears for the past few days, somewhat incessantly, this can clue you in that something's not quite right. 
One possibility? Ear mites.
Ear mites in cats are fairly common, and only fleas are a bigger pest to our feline friends. But just because mites are common doesn't mean our cats should have to suffer from their microscopic bites.
This article will help you identify symptoms of an ear mite infestation and potential treatment for these unseen nuisances. Fear not, Mr. Whiskers! Help is on the way.
Understanding Ear Mites
Ear mites are tiny arthropods (think of them as little insects) that make their homes in or near the ear canals of cats, dogs, and other domesticated animals. They appear as small white dots on the ears of pets and are difficult to recognize with the naked eye alone.
The adult ear mite lives for about two months and lays new eggs throughout its lifespan. These mite eggs take roughly three weeks to mature to adulthood, where the cycle continues.
Mites are rather contagious, and transmission typically occurs from one animal to another. If your cat caught ear mites, it was likely from another neighborhood dog or cat, or from a kitty playdate.
Don't worry about catching ear mites from your infected cat, though—animal to human transmission is incredibly rare.
Signs and Symptoms to Look For
Because ear mites are relatively simple to treat, recognizing the symptoms is the most important hurdle to overcome. Thankfully, the signs of ear mites in cats are generally easy to identify and include any of the following:
Head shaking or excessive scratching at the ears

Hair loss around the ears due to excessive itching or self-grooming

Brown or reddish-brown discharge

Blistering near the ears (caused by scratching)

Dark waxy crust

Odor coming from the ears
As the list above shows, many symptoms are not caused directly by the mites, but instead arise from excessive abrasion.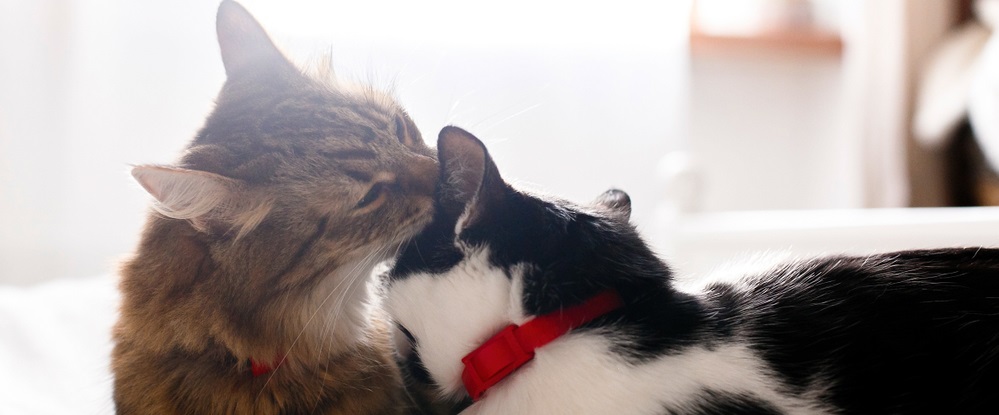 We've all experienced that one itch you just can't scratch. Imagine that itch being in your ear, and you can't communicate it to anyone! You can see why your cat would do anything to make it stop. In trying to relieve that itch, cats may scratch at their ears to the point of breaking the skin, potentially leading to infection.
All of this means that recognizing ear mites is crucial in providing your infected cat the relief they deserve.
How to Get Rid of Ear Mites in Cats
The diagnosis of ear mites should ultimately come from a licensed veterinarian, so if you suspect your feline friend is suffering from a mite infestation, bring them to your local vet. They'll be able to observe the mites—if present in your pet's ear—and make an official diagnosis, as well as show you how to clean out a cat's ears properly.
With that in mind, alleviating the discomfort your cat feels from ear mites is something you can do right away from the comfort of your own home.
Remove Excess Ear Wax
Ear mites feed on ear wax, which means eliminating their food supply should be your priority. Cleaning out your cat's ears with an antimicrobial solution will help remove buildup, relieve irritation, and reduce odors. A proper clean prepares the ear for any topical medication that needs to be applied later on.
In general, cleaning your cat's ear with a good ear rinse should treat any itching you notice, whether or not it ends up being ear mites.
Treat All Animals in the Household
As previously mentioned, ear mites are contagious, and their spread is not limited to one species. That's why part of effective ear mite treatment is to have all animals in the household treated, as neglecting to do so may cause mites to spread again.
For example, if you have two cats and a dog, and one of the cats shows signs of ear mites, all three of your pets should be examined for mites. If you only treat the cat showing symptoms, you may be missing mites in the ears of your other two furry friends, which could lead to the original cat catching mites all over again.
Apply Medication
If you've gone to the vet and they've confirmed the presence of ear mites, they'll likely provide you with medicated ear drops or point you towards an over-the-counter option. Ear drops may need to be given to your cat over a few weeks to fully treat mites.
Other than ear drops, there are also spot on flea treatments that can eliminate mites. These treatments tend to work a bit faster than ear drops, but may not be as readily available.

Ear Mites Be Gone
When it comes to ear mites, you should always consult your local veterinarian for the most suitable treatment option, and adhere to any recommendations regarding dosage and length of use. 
However, relief doesn't have to wait so long. With Vetericyn's line of cleansing solutions, you can provide relief from the itch and irritation with our safe, antimicrobial facial therapy and ear cleaner.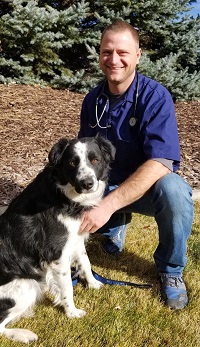 Reviewed by Dan Richardson, Veterinarian
Dan Richardson has been a practicing veterinarian for over 10 years. He specializes in surgery and orthopedics. Dan is originally from rural western Nevada and attended the University of Idaho for undergraduate study and Oregon State University for Veterinary School. The Richardson Family enjoys camping and spending time on the water fishing, paddle boarding, or digging their feet in the sand somewhere warm.
Sources:
VAC Hospitals.

Ear Mites in Cats and Dogs

.

https://vcahospitals.com/know-your-pet/ear-mites-otodectes-in-cats-and-dogs

 

Blue Cross UK.

Ear mites in cats

.

www.bluecross.org.uk/pet-advice/ear-mites-cats

 

Pet Assure.

How to Recognize and Treat Mites on Your Cat

.

www.petassure.com/new-newsletters/cat-mites/