What Are the Signs of Constipation in Dogs?
Helping your pooch do their business is part of the daily routine for dog owners. Whether in the backyard or on a walk, the average dog goes #2 once or twice a day, whether you're there with a plastic bag or not. Unfortunately, a pup's regular bathroom schedule can become interrupted in a major way. Whether you're looking for the causes of diarrhea in dogs or canine constipation, understanding the root cause can help with prevention. 
Curious about the signs of constipation in dogs? Read on to discover exactly what to look for.
This article will explore what causes constipation in dogs, as well as the tell-tale signs. Since dogs can't tell you how they feel, it's up to you to intuit their actions and determine what's going on. Scooting, whining, straining—find out what to look for to keep your dog's digestive system working smoothly.
Frequent Causes of Constipation in Dogs
Before delving into the major signs, it's just as important to understand the causes of constipation in dogs. Dog flatulence and puppy constipation are common but can become a health problem. By understanding how the symptoms start, you may be able to catch the problem earlier, saving your dog discomfort and potentially helping your vet diagnose the issue.
A quick note about visiting the vet: if your dog hasn't had a bowel movement in 48 to 72 hours, you should skip the rest of the article and contact your vet right away.1 In these cases, constipation is a serious medical emergency and may even require surgery.
Fortunately, if you catch the symptoms of dog constipation early, you can likely solve the problem without any medical intervention. To understand more about your dog's constipation problem, consider the following causes, including:2
Ingestion of an inedible substance

– Dogs love putting things in their mouth that don't belong there. From trash on the street to scraps off the floor, you might not realize your dog has found something until they've nearly swallowed it. While most of these substances pass harmlessly through your dog's digestive system, some have the potential to become lodged in the intestine or colon, creating an impassable blockage.

Various drugs

– If your dog is prescribed medicine for their allergies, ulcers, or kidney problems, these drugs can lead to constipation as a side effect. Consult with your veterinarian about the common side effects of your dog's medication to easily rule out whether they're the cause of your pup's constipation.

Dietary issues

– Your dog's diet has a massive effect on their overall health. If their food is lacking in necessary nutrients or has either too much or not enough fiber, it can result in strained bowel movement or constipation. 

Illness

– Prostate disease, various central nervous system disorders, and digestive tract tumors could lead to constipation. Additionally, any sickness that leaves your dog dehydrated or with an electrolyte imbalance could contribute as well. While illness isn't the most likely cause of your dog's constipation, it's certainly something to keep in mind when analyzing the issue.

Lack of exercise

– Has your dog been spending extended periods on the couch, in their doggy bed, or just generally inactive? Movement and exercise are necessary for proper digestion in dogs, so if you've been skipping your daily walks, it could be the reason your dog is struggling with bowel movements.

Anal gland problems

– A dog's anal glands are responsible for creating a distinct olfactory imprint on their feces. If these glands become inflamed or infected, your dog may suffer from constipation or discomfort while going to the bathroom.

Aging

– Joint pain, lower energy, and even difficulty defecating are common side effects of aging in dogs. As your pup enters old age, you may want to look for solutions that help them stay regular and avoid the discomfort of constipation. Fortunately, there are

all-in-one supplements

designed to treat a variety of doggy needs, including healthy digestion.

Anxiety

– Mental distress can often lead to physical side effects. Dogs frequently experience anxiety in unfamiliar or frightening situations. Loud noises, new people, or overstimulating environments could cause anxiety that leads to constipation.
If you're unable to identify the most likely cause of your dog's constipation, focus on what they were doing prior to their constipation. Whether they were at home, outside, or at doggy daycare, the location could provide a useful clue in determining what your pooch is suffering from. This information can also be invaluable to a veterinarian.
In addition, if your dog has recently experienced medical treatment or surgery, there may not be any cause for alarm. It may take a few days for your pooch to recover their appetite and begin eating (and defecating) as they usually would. Adhere closely to your vet's advice, stay vigilant, and always keep an eye on how often (and what) you're picking up when your dog does their business.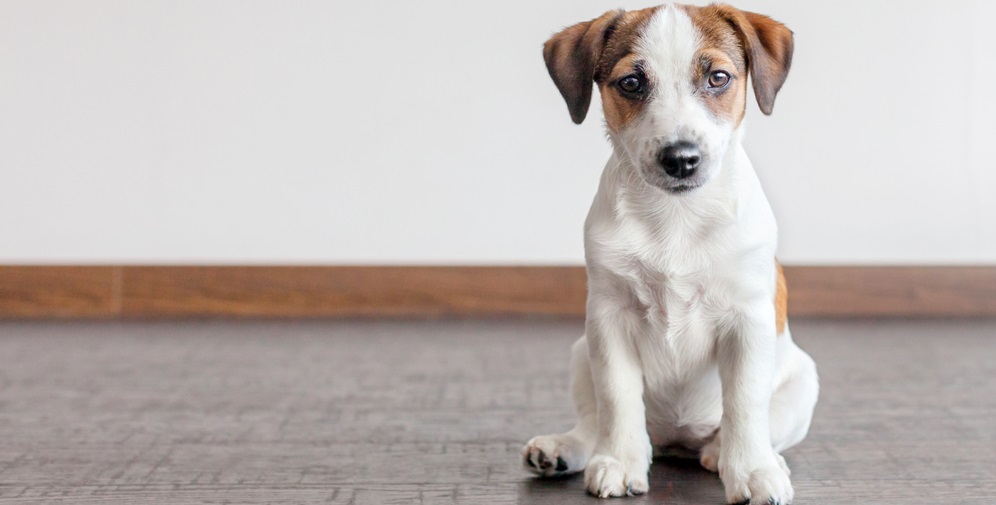 Signs to Watch Out For
It may be hard to determine the cause of your dog's constipation if you're still unsure about the symptoms. The fact that your dog isn't defecating is the first and most obvious clue that something is wrong, but if you weren't keeping track of how much and when they were going to the bathroom, you'll need to look for other clues.
Can dogs get constipated symptoms? They certainly can. Some of the most common dog constipation symptoms include:3
Scooting

Whining

Sensitivity to touch

Decreased appetite
You should always pay close attention to any odd behavior your dog is exhibiting and talk to your vet if you're uncertain. Take some time to explore these common signs to know what behavior to keep an eye out for.
Scooting
Your dog dragging its behind across your floor can look a bit silly, but in reality, it's a sign that something's seriously wrong with your dog's back end.
Occasional scooting is likely the result of your dog trying to relieve an itch, but if you notice it happening frequently and in conjunction with other symptoms of canine constipation, it could be the result of:4
Clogged anal sacs

– If your dog's anal glands have been irritated—due to grooming or injury—your dog may scoot to try and relieve the discomfort. Constipation is often associated with anal gland problems.

Allergies

– The itch and burn of allergies could be the reason your dog is scooting. While allergies don't often directly cause constipation, a food allergy or intolerance could be expressed through various digestive issues.
Though intended to relieve discomfort, scooting can cause more harm, including parasites, worms, or even tumors. If your dog is scooting regularly, you should consider contacting a veterinary professional, no matter what you think the cause is.
Vocalizing
Dogs often whine to get what they want. It can be nearly impossible to avoid spoiling our four-legged friends by indulging their every whim. That said, it may be hard to tell the difference between your dog begging for an extra treat and a whine of discomfort or pain.
Pay attention to the sounds your dog makes and consider the following criteria for determining if your dog's vocalizations are due to a potential problem:
More sound than usual

– The first tip-off that something may be wrong could be excess vocalization. No matter what sound your dog is making, if they're making it constantly (or a lot more than usual) it's a clear sign that they're desperate to try to express mental or physical discomfort.

Panting and whining

– The pairing of both panting and whining is often a clear sign that your dog is in pain. This behavior is often accompanied by a lack of appetite and a generally lethargic demeanor.
Most importantly, use context to understand your dog's vocalization. A loud growl while playing tug of war isn't the same as a loud growl at an unfamiliar person. Stay wise to your dog's sounds, and you'll have a better idea of what's going on with them.
Sensitivity
Usually, a pooch loves plenty of petting and snuggling. Pets and their owners bond through physical touch and quality time, so if your dog begins acting more sensitive than usual, it can be cause for concern.
Most frequently, a dog suffering from constipation may act fearful or pained when you reach toward them. This is usually expressed by:
Recoiling from touch

– A dog squirming, twisting, or recoiling away from their owner's hand is most often a pain or fear reaction. It may even be both in some cases, and that pain could be associated with stomach discomfort.

Snapping at you

– Even worse than having your dog back away from your touch is having them act aggressively when you reach toward them. Try not to take it personally, as this is a self-defense reaction. Your dog is suffering internally and unsure how to cope.
Be cautious around any dog suffering from physical sensitivities. In a state of pain, a dog can become a danger to both themselves and others.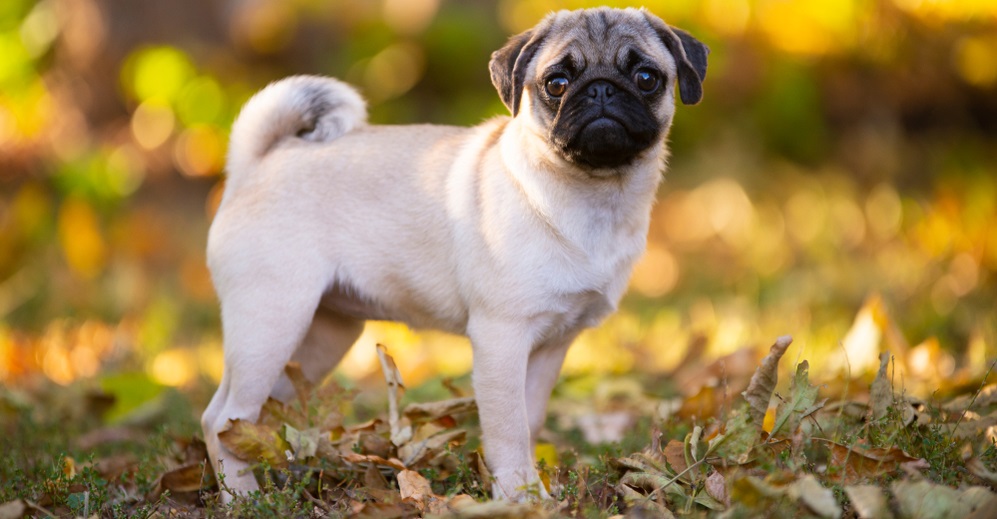 Decreased Appetite
If nothing's coming out, nothing can go in. It may sound a little crude, but if your pup's constipation continues for more than 24 hours, it may directly impact their appetite. 
If your dog does eat while suffering from a serious bout of constipation, you could see effects such as:5
Vomiting

– If your dog is no longer able to pass feces, they may begin experiencing symptoms of nausea. Vomiting is a common side effect of constipation, as digestion is obstructed.

Fecal impaction

– As your dog continues to digest their food, the feces may continue to build up in the colon, causing a large, immovable fecal impaction. This is a hard, dry mass of stool that may require surgery for removal.
From understanding how to relieve a constipated dog to how to prevent bloat in dogs, these are important for pet health and safety. Sometimes a change in diet or introducing a fiber supplement is enough. But sometimes, professional health is required. 
Keep Your Dog Comfortable and Regular with Vetericyn
Don't let your dog's constipation worry you. With the knowledge of the signs, symptoms, and causes of constipation, you can be ready to help your dog with any digestive issue. Understanding how to treat constipation in dogs can also allow you to prevent constipation before it happens. Additionally, for those looking to keep their dog protected from constipation—plus a whole host of other doggy discomforts—there's Vetericyn.
As the premier animal wellness experts, we've worked tirelessly to produce products designed with your pup's best interests in mind. Our ALL-IN Dog Supplement can promote digestive, cellular, bone, mental, and immune health, with key nutrients to make sure your dog feels great every day.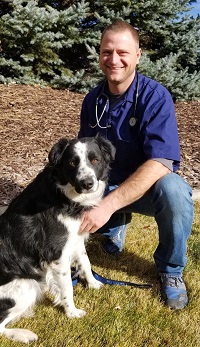 Reviewed by Dan Richardson, Veterinarian
Dan Richardson has been a practicing veterinarian for over 10 years. He specializes in surgery and orthopedics. Dan is originally from rural western Nevada and attended the University of Idaho for undergraduate study and Oregon State University for Veterinary School. The Richardson Family enjoys camping and spending time on the water fishing, paddle boarding, or digging their feet in the sand somewhere warm.
Sources: