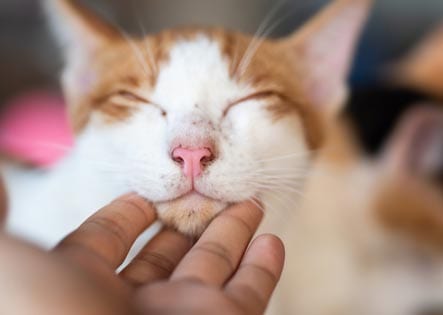 Cat Acne – It Isn't Just for Teenagers
Yes, cat acne is real. But, it's not like the pubescent human acne you're probably thinking about. This acne is specific to felines and can't be treated by popping pimples or switching to a new face wash. Here's what you should know about feline breakouts.

What is Cat Acne?
Cat acne often occurs on the cat's chin and lips. Lesions may appear like blackheads, whiteheads and red bumps. Many cases are mild and often require no treatment. However other cases may be more severe resulting in swelling, tenderness and hair loss.
What Causes Cat Acne?
The cause of cat acne is often thought to be a follicular hyperkeratosis, a big word for bad hair follicles. Feline acne can also be related to allergies or trauma. When cats rub their face and chin on things, it can cause damage to their skin and hair.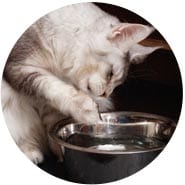 Plastic food and water dishes may also contribute to the problem, if the plastic is scratched it can damage the cat's skin. Plastic can also be difficult to clean and may harbor bacteria. If your cat uses plastic food or water bowls, try switching these out for ceramic or stainless steel bowls.
How to Treat Cat Acne:
1. Try Soothing the Area
Warm compresses applied to the area can help reduce swelling and offer relief, but many cats will object to this approach. Resist the urge to pop the lesions as this can cause further irritation and worsen the condition.
2. Clean the Affected Area
Cats may react to many topical treatments that dogs seem to tolerate well. For this reason, it is important to use a safe, non-sensitizing treatment, such as Vetericyn Plus Wound & Skin Care liquid. Flush and clean the area well and gently pat dry.
3. Apply a Topical Treatment
Apply Vetericyn Plus Antimicrobial Hydrogel 2-4 times daily to help promote healing. Long-haired cats may require some trimming around the affected area to allow optimal treatment.
Always consult your veterinarian for severe cases of cat acne, or for those which do not respond to at-home treatment.
If you find your cat is suffering from a case of acne, don't panic. With proper care you can help your pet keep their chin up, and in tip-top condition. Vetericyn offers the wound and skin care products you need to care for all the pets in your life.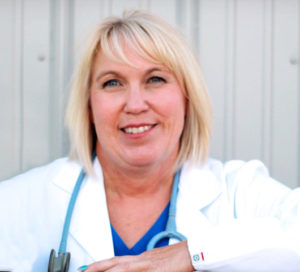 Dr. Melinda J. Mayfield-Davis, DVM, WCHP-AH, brings over 20 years of experience in veterinary medicine.  She is the Technical Services Veterinarian with Innovacyn, Inc., parent company of Vetericyn Animal Wellness. She received her DVM from Oklahoma State University and now resides in Southeast Kansas with her husband, two children, four dogs, and six horses. Prior to working with Innovacyn, Dr. Mayfield owned and operated the Animal Care Center in Columbus, KS.