What to Put in Your Equine First Aid Kit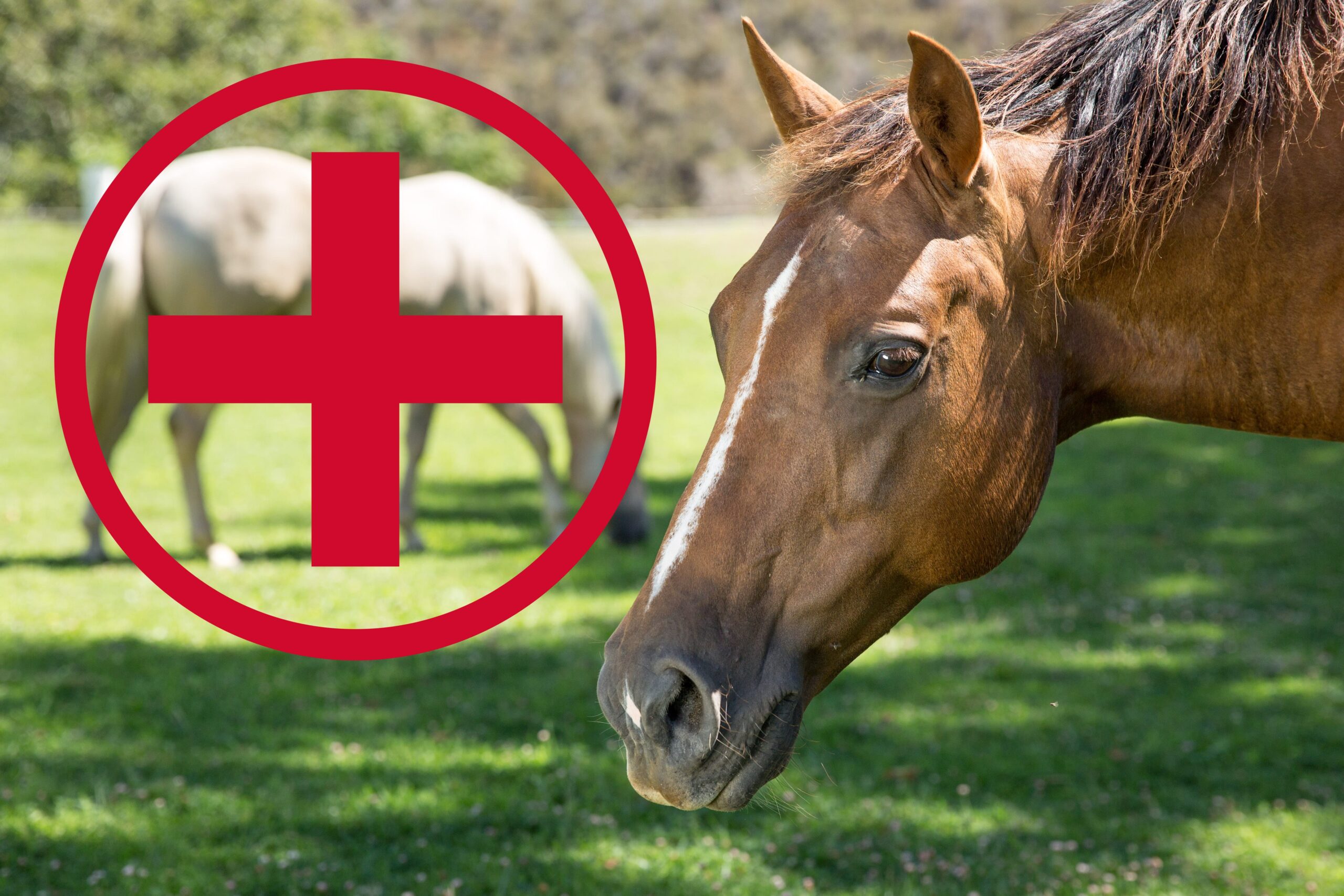 It's not a question of if your horse will get hurt, it's a question of when.
Horses have a way of hurting themselves, no matter how carefully you house, ride and handle them. Knowing equine first-aid is a good idea so you can take care of minor injuries on your own. Here are some tips on what to do if your horse is injured.
Assessment. Remember to keep your horse calm so you can take a look at the injury. Talk to him and pet him, and stay calm yourself. Your confidence will help him feel less afraid.
Lacerations. A laceration is a cut anywhere on the horse's body. For minor lacerations, use water to flush out any foreign objects that may be inside. Apply Vetericyn Plus All Animal Wound and Skin Care. If the laceration is deep or very large, call a vet.
Abrasions. Abrasions are superficial wounds that happen when a horse scrapes itself on a rough surface. Most abrasions are not serious, although they can be painful. Once the bleeding has stopped, cleanse the area with Vetericyn Plus All Animal Wound and Skin Care. Do not bandage the area. If the abrasion was caused by the horse falling, call your veterinarian since the horse may have internal injuries as well.
Puncture wounds. Puncture wounds are the most serious, and can be caused by a foreign object penetrating your horse's skin or hoof. Don't try treat it yourself; call the vet right away.
Bites. Horses sometimes bite each other, and the bites can be severe. Horses can also be bitten by other animals, like dogs and wildlife. If the bite is from another horse and is superficial, treat it with Vetericyn Plus All Animal Wound and Skin Care. If it's from a dog or other animal, call the vet. Bites can become easily infected, and your horse might need an antibiotic.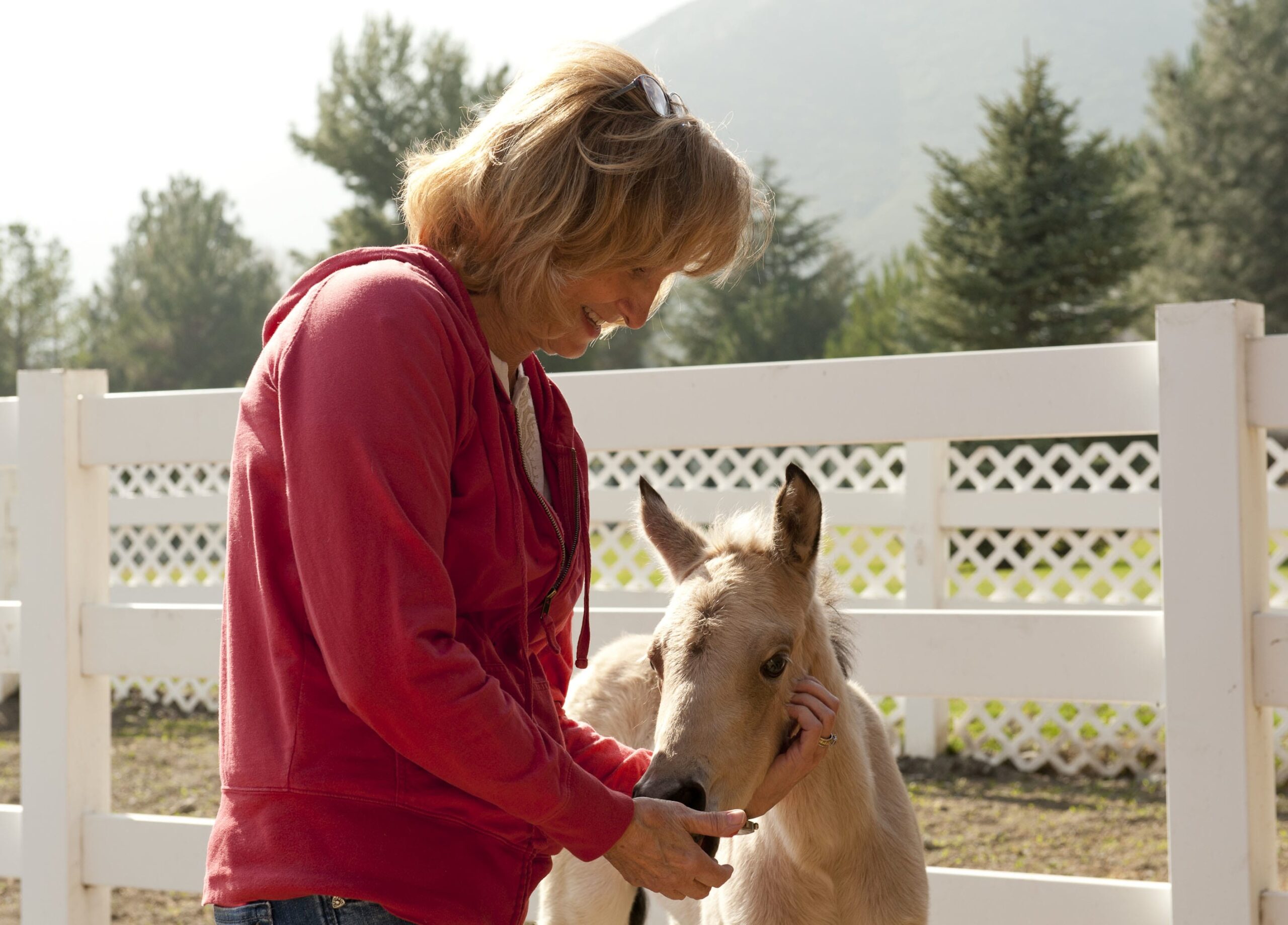 With a little planning, you can put an equine first aid kit together.
It's a good idea to keep an equine first-aid kit around. Here are some of the items to keep in your kit:
Bandages. Leg bandages made specifically for horses are best. You have to purchase these at a tack store or through a mail-order catalog.
Gauze pads. Sterile gauze pads are useful when dealing with wounds, abscesses, and other breaks in the skin. You can get a few different sizes for use with varying types of wounds.
Serrated knife. Because horses sometimes get tangled in ropes and other equipment, a jagged knife is a good item to have in your kit. You can use it to cut away an entrapping strap or rope.
Lubricant. A product such as K-Y Jelly is useful for lubricating the thermometer. Don't use petroleum jelly, which can irritate the sensitive lining of the rectum.
Scissors. A pair of scissors is useful for cutting bandages and clothes in an emergency.
Veterinary or human rectal thermometer. A thermometer is good to have around. If your horse seems ill, taking his temperature before calling the vet helps give the doctor a better idea of what's wrong.
Rubbing alcohol. You can use rubbing alcohol to disinfect the thermometer between uses.
Container. Use a medium-sized plastic bin to hold all your first-aid supplies. You can easily take this type of container with you whenever you travel to a horse show or other event.
Vetericyn Plus® All Animal Wound and Skin Care. Use Vetericyn to clean, flush, and moisturize wounds and jumpstart the healing process. Our 3oz. bottle is the perfect size for your first aid kit!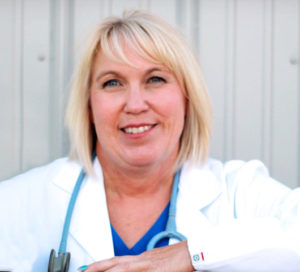 Dr. Melinda J. Mayfield-Davis, DVM, WCHP-AH, brings over 20 years of experience in veterinary medicine.  She is the Technical Services Veterinarian with Innovacyn, Inc., parent company of Vetericyn Animal Wellness. She received her DVM from Oklahoma State University and now resides in Southeast Kansas with her husband, two children, four dogs, and six horses. Prior to working with Innovacyn, Dr. Mayfield owned and operated the Animal Care Center in Columbus, KS.