Has your dog's happy trot turned into a limp? Mobility is essential for your pup's mental and physical well-being. When health problems hinder their ability to walk or run, it's a cause for concern. If you're asking "Why is my dog limping?" there are typically two options.
Dog limping is one of the signs a dog is in pain and is most frequently caused by injury or illness, but these broad categories encompass a range of mild to severe health problems.
Whether you're dealing with a sudden shuffle or gradual mobility deterioration, we'll show you the best ways to identify and treat your dog's limp. It's time to get your injured dog back on their feet and ensure the best quality of life for your furry friend.
Injury
First and foremost, if your dog is dealing with a major injury or presenting signs of acute pain, you should immediately contact your veterinary care. 
Signs of serious and severe pain include:
Yelping or yowling

Panting

Twitching

Drooping head

Restlessness or irritability.
If your injured dog is exhibiting any of these signs, they require immediate relief. Extreme and severe pain can even cause aggression for typically well-behaved dogs.1
That said, more minor injuries may be treatable at home. Dog limping or "lameness" could be caused by any of the following types of injuries: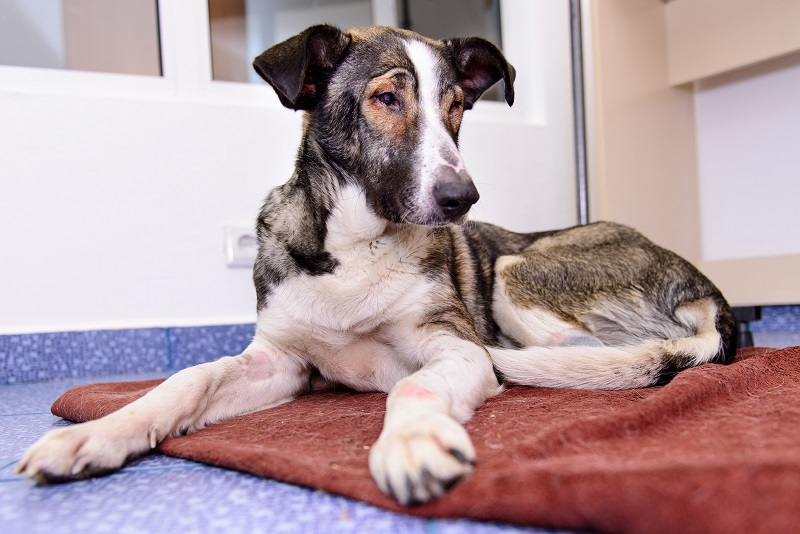 Paw Injury
Since dogs don't usually wear shoes, the bottoms of their paws are vulnerable to sharp objects and debris. From tacks to broken glass, even a minor laceration can cause your pet discomfort.
Other causes of paw injuries include:
Frostbite

Burns

Toenail damage

Bites or stings

Bruising
A minor paw injury may not require professional veterinary care if managed early. If your dog has a small laceration on their paw, you can provide at-home first aid by following these steps:
Clean and disinfect

– Use sanitized tweezers to remove any debris from the paw pad. Be sure not to exacerbate the wound or dig too deeply when removing foreign objects. After the debris is gone from the paw pad, apply V

etericyn Plus® Antimicrobial Wound and Skin Care

to the wound and gently clean the area. If the area is bleeding, apply a towel or gauze. If the bleeding doesn't stop within 15 minutes, proceed immediately to a veterinarian.2
Bandage the wound

– Keep the wound safe and clean by applying a bandage around the paw. You'll need to thoroughly wrap the paw and ankle to ensure the bandage stays put, but be sure not to wrap too tight as it could cut off blood circulation. For a well-wrapped paw, you should be able to slip a finger or two between the bandage and the paw.

Provide aftercare

– As the wound heals, replace the bandage and consider applying specialized

wound-care products

to encourage healing. If you notice further swelling, bleeding, or a smell after a few days, it's time to see your vet.
Leg or Paw Trauma 
If your dog has had a recent accident or fall, you may notice them limping. Potential injuries that might cause limping include:
Broken bones

Sprains

Tears

Fractures

Dislocations
For more severe injuries—such as broken bones—it's unlikely that your dog will be able to put any weight on the limb. For more minor traumatic injuries, limps are common. Seek a veterinary diagnosis if you believe your dog has a traumatic injury.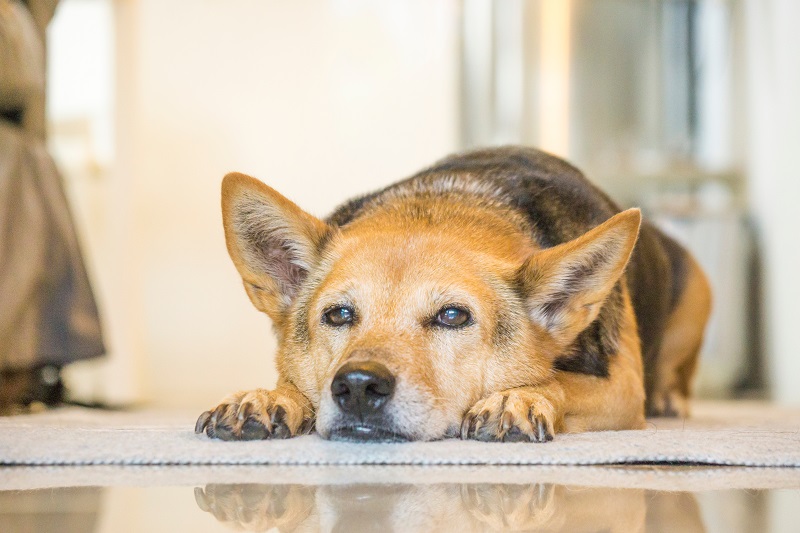 Illness
On the other end of the spectrum, degenerative diseases and infections may decrease your pup's mobility. 
While some of these conditions could be considered part of the aging process, they're still treatable. With proper care, your dog can enjoy a limp-free lifestyle well into their golden years.
If your dog is limping, they may be suffering from any of the following conditions:
Lyme disease – An infection spread by ticks, Lyme disease can cause swelling, stiffness, and recurring lameness. Your vet can test for Lyme disease and provide antibiotics to combat this dangerous infection. Additionally, you can practice preventive care with tick and flea medications, vaccinations, and regular tick checks.3
Joint disease – As your dog ages, their joints slowly wear down, leading to dysplasia, arthritis, and other joint-related disorders.4 Fortunately, if you are wondering how to help a dog with arthritis, you can support healthy joints with veterinary-approved supplements,

like Vetericyn's ALL-IN Dog Supplement

. 

Bone disease – Inflammatory diseases, like hypertrophic osteodystrophy and various bone cancers, can make walking painful for your pup.4

Early detection and treatment is the best course for a positive prognosis. If you suspect your pup is suffering from a bone disease, it's imperative to consult with your vet right away.
Keep Your Pup Moving With Vetericyn
There are plenty of reasons why your pup might be limping, so it's important not to overreact. Some dogs can be rather dramatic. If your dog isn't actually hurt, a limp may vanish in 15 minutes—just imagine how you react when you stub your toe. 
Regardless of whether or not your dog is limping, you can ensure the best health for them every day with help from Vetericyn.
Our ALL-IN Supplements are lab-tested and clinically proven to support joint health, promote cellular function, enhance immune response, and so much more. In fact, we offer a wide range of puppy health products—from wound care to ear and eye treatments—endorsed by veterinarians worldwide. Visit us today to see why dog owners can't get enough of Vetericyn.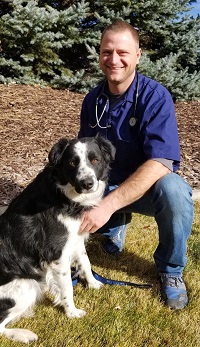 Reviewed by Dan Richardson, Veterinarian
Sources: