7 Benefits of Your Dog Taking a Dietary Supplement
We consider daily vitamins to be an integral part of our family's balanced health—and that should be no different with our four-legged, furry friends. Food alone might not meet all your pup's health requirements, and supplements can adjust any deficiencies in your dog's daily diet.
Unfortunately, much like with humans, dog dietary supplements are not a 'one size fits all.' Vitamins must be tailored to your dog's individual needs at every stage of their life, easing the transition from frisky puppy to mature canine companion. 
If you've never considered offering your dog a dietary supplement, then read on to discover 7 reasons why it could make a substantial difference in their life. 
A Quick Word About Health
While dietary supplements can be an essential building block to your dog's health, remember that it does not substitute for total health coverage. While there are many health benefits of a dog dietary supplement, you're going to have to do more if you want to ensure that your dog has a long and happy life. A healthy dog is a happy dog, and happy dogs need:
Exercise

Food and water

Playtime

TLC (tender love and care)

Routine
Now… onto the benefits!

1. Provide Essential Nutrients 
Despite claims made by pet food brands, your dog's diet might need a 'boost' to provide him or her the essential vitamins in bioavailable amounts. While fats and carbohydrates are normally part of dog food, certain vitamins, minerals, and fatty acids can be leached during the heating or cooking process. 
Holistic veterinarians recommend supplementing with vital ingredients to boost both the efficiency of your dog's food and replace any missing nutrients.  But be careful not to overload your pet with unnecessary ingredients—the best vitamins will replenish and support with maximum efficiency in the smallest doses. 
2. Boost Their Immune System 
A balanced, robust immune system reduces your dog's risk of heart disease, inflammation, cancers, osteoarthritis, and diabetes. A dog's body will automatically regulate cells to make sure they're working properly while eliminating potentially harmful pathogens before they become a problem. But even a minor interruption in that natural process can open the door to a host of health problems. 
Supplements can make sure the immune system is uncompromised and alert to attack. Along with a balanced diet and regular exercise, vitamins with high-quality, purity-tested ingredients will increase your dog's ability to fight illness throughout their life.  
3. Increase Absorption Rates 
While many dog foods are designed to provide the building blocks of a nutrient-rich diet, most don't provide the pathways necessary to improve chronically low absorption rates of vital compounds. 
Supplements that include a focus on gut health, however, optimize your dog's intake of essential compounds like chondroitin, which rebuilds cartilage and strengthens joints as they age. This ensures that all nutrients are bioavailable for maximum absorption in your dog's body, rather than just 'passing through' on their way to your lawn. 
4. Improve Skin and Coat
Skin irritation and hair loss can be a distressing problem for many dogs. While different external stimuli can be the cause of the underlying irritation, a coat-specific supplement can prevent the onset or spread of a problem. Introducing supplements that include fish oil, biotin, and amino acids can replenish the vital systems that fight common problems such as:
Bacterial infections 

Fungal infections

Lice, fleas, and ticks 

Hotspots

Environmental allergies 

Excessive shedding 

Dry, itchy skin 
Note: If you notice your dog's skin is particularly inflamed after bath time, consider medicated pet shampoo. It helps retain their essential skin oils, and the hypoallergenic, paraben-free formula makes it anti-inflammatory and safe for all animals. 
5. Maintain Healthy Digestion
Probiotics are beneficial bacteria that live in the digestive tract of all living beings. The bacteria carefully monitors the growth of harmful bacteria and balances everything from our dogs' mood to their bowel movements. 
While probiotics are popular supplements for dogs and humans alike, their efficacy is greatly improved when combined with soluble fiber and prebiotics. Prebiotics selectively stimulate the growth of your pet's existing good bacteria and increase the likelihood of probiotics' success. A supplement that combines them both is considered 'synbiotic' referring to the beneficial interaction between the two. 
Dogs fed synbiotic supplements with soluble fiber are less likely to suffer from diarrhea or upset stomach caused by the overgrowth of bad bacteria. They can even improve bad breath, water absorption, and correct irritable bowel disorders.
Digestive enzymes also help promote digestion and optimize nutrient absorption. Supplements with digestive enzyme blends can compliment pre- and probiotics for the best chance at maintaining healthy digestion in your dog.

6. Age Gracefully 
As your dog ages and their needs change, so should their supplements. Life-stage specific formulas are designed to support the biological needs of dogs in different age groups. Puppies need more help with cognitive development, growth, and energy levels while a senior dog demands full body restoration, inflammation relief, and help with maintaining joint health. And in between those two stages, adult dogs need to be able to recharge and recover properly. 
The goal of any balanced supplement will be to minimize the effects of aging on your dog with targeted nutrition, beginning when they are still young. Look for age-specific formulas that ensure their body is receiving exactly what is required for a happy, healthy life at every stage of development. 
7. Improve Cognitive Development
Feeding your dog a nutritional supplement can improve their cognitive function over time. The best supplements will include antioxidants, which have been linked to improved learning and spatial attention within two weeks. Furthermore, a diet rich in antioxidants can prevent the onset of cognitive dysfunction syndrome (CDS) in aging pups. 
The most common supplements that can make a long-term difference in overall brain plasticity and health include:
Vitamin E  

Vitamin C 

L-Carnitine

Coenzyme Q-10 
Combined with mental stimulation such as walks, training, and playing with other dogs, dietary supplements can significantly slow cognitive aging, keeping your dog healthy and alert at all stages of life. 
Sources:
Pet Finder. Your Dog's Necessary Nutrients.
https://www.petfinder.com/dogs/dog-nutrition/dogs-necessary-nutrients/
Modern Dog Magazine. Brain Food for Dogs: Preventing CDS.
https://moderndogmagazine.com/articles/brain-food-dogs-preventing-cds/24143
Whole Dog Journal. How Prebiotics Improve Your Dog's Digestion. 
https://www.whole-dog-journal.com/health/digestion/how-prebiotics-improve-your-dogs-digestion/
WebMD Pets. Dog Vitamins and Supplements: Get the Facts.
https://pets.webmd.com/dogs/guide/dog-vitamins-and-supplements
PetMD. Natural Ways to Improve Your Dog's Immune System.
https://www.petmd.com/dog/general-health/natural-ways-improve-your-dogs-immune-system
American Kennel Club. 7 Vitamins Your Dog Needs for a Healthy Lifestyle.
https://www.akc.org/expert-advice/nutrition/vitamins-dogs-need-healthy-lifestyle/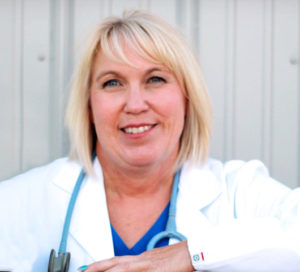 Dr. Melinda J. Mayfield-Davis, DVM, WCHP-AH, brings over 20 years of experience in veterinary medicine.  She is the Technical Services Veterinarian with Innovacyn, Inc., parent company of Vetericyn Animal Wellness. She received her DVM from Oklahoma State University and now resides in Southeast Kansas with her husband, two children, four dogs, and six horses. Prior to working with Innovacyn, Dr. Mayfield owned and operated the Animal Care Center in Columbus, KS.