Horsefly Bite Treatment: A Helpful Guide
Summer is adored by many horse owners for its balmy weather, long days, and beautiful trail rides. However, it's also a time when horseflies come out in full force.
These pesky critters are more than an occasional nuisance you need to swat away. Their bites are very painful and can cause irritation to the horse's skin. In some circumstances, they may even become infected.
So how can you protect your horse and yourself from these bothersome insects? Below, we'll break it down for you.
What is a Horsefly?
Horseflies are a type of insect commonly found in woodland and forest areas during the hot summer months. While horses are their primary victims, these biting insects don't discriminate-they will feast on a variety of large mammals, including cattle, dogs, and humans.
You can identify these pests by their large size, black or grey bodies, and iridescent eyes. They look very similar to house flies, but they are notably larger. Unlike mosquitoes, horseflies come out during the daytime, rather than at night.
Horseflies stand out for their razor-sharp teeth. Female horseflies use these chompers to puncture the skin, suck up blood, and feed it to their eggs. Due to the depth of their bite, horsefly bites are much more painful than other types of common insect bites. Once bitten, you or your horse may develop a burning, red lump.
How to Treat Horse Fly Bites on Horses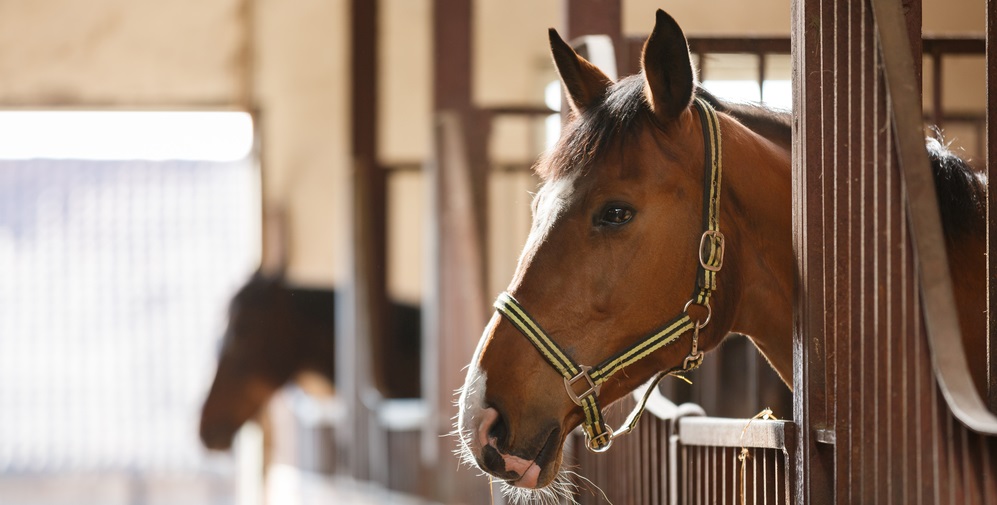 Horses are horseflies' prime target. These flies usually go for horses' undersides, necks, legs, and withers. Since summer is horsefly season, it's best to be prepared. If you notice that your equestrian friend has been bitten by a horsefly, you can treat their bite wound by following these steps:
Apply an ice pack to reduce the redness and itching ( While this sounds like a good idea, I'm not sure too many people have ice packs in their barn)

Clean the wound with water and flush it with a

wound and skin care treatment

Apply an anti-itch remedy, like colloidal oatmeal, calamine lotion, or zinc oxide cream  to the affected area (Vetericyn hydrogel would eliminate having to use these ointments)

Monitor the bite wound as it heals and watch out for signs of infection
These simple steps can soothe the bug bite wound and offer your horse some much-needed relief. 
If the wound doesn't heal as expected, you should contact your vet in case medical attention is needed. In worst-case scenarios, an infected bite can leave your horse vulnerable to screwworm attacks or equine infectious anemia. 1 If intense itching and severe swelling persists persist, it could be a case of sweet itch. Sweet itch in horses is caused by allergies to a fly's saliva.
How to Prevent Horsefly Bites in Horses
When it comes to horsefly bites, prevention is key.
Here are some ways that you can protect your beloved horse from becoming a feast for these pesky flies:
Use a fly repellent

– You can protect your horse by applying an animal-safe horsefly repellent on their coat. These repellents are available in sprays, wipes, and creams. Wipes and creams are a better option for your horse's face and neck, since your horse probably won't appreciate being sprayed in these sensitive areas. 

Invest in physical barriers

– Your horse can also enjoy additional protection by donning a fly rug, neck cover, or fly mask. These physical barriers will prevent the insects from getting close enough to your horse's skin to take a painful bite.

Safeguard their stables

– Finally, you may want to consider spraying your horse's stables with some insecticides and setting up some fans. Both of these measures can keep your horse's home horsefly-free. 
How to Treat Horsefly Bites on Humans
Your horse isn't the only one who is susceptible to these painful midge bites. If you go for a leisurely summer stroll through the pasture, or on a trail ride, you could easily get bitten too. Once you're in the horsefly's grips, you'll know right away—horsefly bites are sharp and painful. 
If you suspect you've been bitten by one of these critters, follow these steps:
Avoid the temptation to scratch (scratching the insect bite may increase your risk of bacterial infection)

Clean the bite with warm water

Dry the area with a clean paper towel

Ice the area to reduce any inflammation or pain

Apply hydrocortisone cream to the affected area to reduce swelling and itching

Keep an eye out for any signs of bacterial infection (like a bad odor or oozing pus)
In rare cases, you may experience an allergic reaction to a horsefly bite. A horsefly allergy results in a host of serious symptoms, like dizziness, weakness, swelling, nausea, wheezing, and difficulty swallowing. 2 If you come down with these horsefly bite symptoms or exhibit any signs of infection, contact your doctor right away for medical attention.
How to Prevent Getting Bitten by a Horsefly
To reduce your chances of getting a painful bite by a horsefly, follow these tips in the summer:
Wear long sleeves, long pants, and closed-toed shoes when you're outside

Wear light colors (horseflies are drawn to darker colors)

Don't wear any perfume (scents attract these critters)

Avoid walking through long grass

Apply insect repellent before you head out
Horsefly Bite Treatment Made Simple
Due to these uncomfortable horsefly bite symptoms, it's best to try and prevent getting bit in the first place. To reduce your chances of getting a painful bite by a horsefly, follow these tips in the summer:
Wear long sleeves, long pants, and closed-toed shoes when you're outside

Wear light colors (horseflies are drawn to darker colors)

Don't wear any perfume (scents attract these critters)

Avoid walking through long grass

y areas

Apply insect repellent before you head out
As you and your horse trot around the trails this summer, make sure to chant " shoo fly, don't bother me " and take all of the preventative measures you can. If that doesn't stop the horseflies from biting, Vetericyn can help.
Our Equine Wound & Skin Care Liquid can be used as the first line of defense against a variety of common horse wounds, including horsefly bites. Whether you're treating a horse cut or abscesses in horses, it will keep your horse's wound clean and moisturized as it heals. It can also help prevent an infection from developing.
Learn more about our non-toxic, antibiotic-free equine wellness products today.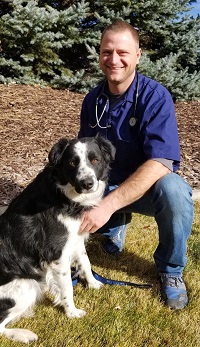 Reviewed by Dan Richardson, Veterinarian
Dan Richardson has been a practicing veterinarian for over 10 years. He specializes in surgery and orthopedics. Dan is originally from rural western Nevada and attended the University of Idaho for undergraduate study and Oregon State University for Veterinary School. The Richardson Family enjoys camping and spending time on the water fishing, paddle boarding, or digging their feet in the sand somewhere warm.
Sources:
American Association of Equine Practitioners.

Equine Infectious Anemia.

https://aaep.org/horsehealth/equine-infectious-anemia

Medical News Today.

What to do about a horsefly bite.

https://www.medicalnewstoday.com/articles/313714