The Healing Stages of a Dog Wound
Let's say your pup gets into a little trouble and sustains a pretty serious injury. Thankfully, the veterinarian can fix them right up, and voila! Good as new, right?
Not so fast. Unfortunately, it'll take some time and diligent wound care before your dog's injury is fully healed and back to normal. There are four healing stages for any wound (dog or human):
Inflammation

Debridement

Repair

Maturation
Follow along as we break down the four major dog wound healing stages, some potential warning signs, and how you can encourage full restoration. 
Stage 1 – Inflammation
Dogs may be an entirely separate species, but they're not that different from humans in a lot of ways. For one, they love having fun. And two, their body's natural instinct after sustaining an injury is inflammation, just like if you were to sprain your ankle or sustain a cut. This response happens almost immediately and it's the first stage of healing. 
Our bodies—canines and humans alike—are built to protect us.
What's Going On During This Stage?
Biologically speaking, the first phase of healing revolves around slowing the blood flow and activating the immune system. There are five common symptoms of inflammation:
Swelling

Pain

Redness

Heat

Immobility or loss of function
Inflammation is the body's equivalent of calling for backup.
When there's a serious house fire, more and more firetrucks will flood the scene to assist, which leads to traffic congestion in the area but is vital to keeping the flames at bay and protecting the neighborhood. 
Similarly, the small blood vessels increase in size to allow for more blood to reach the affected tissues. This influx in blood, while necessary, causes the symptoms above.
Potential Causes for Concern
There's a fine line between the anticipated symptoms and unexpected side effects that indicate more serious underlying problems. Here are a few common, but not "normal," symptoms to watch out for:
High fever

– You can expect a slight increase in temperature, but an unusually high fever could be a sign of an infected wound. 

Excessive bleeding

– This could suggest an issue with how the doctor sutured the wound following a surgical operation.

Streaking

– Red streaks either around or moving away from the wound are potential symptoms of an infection known as lymphangitis.  

Bad smell

– A pungent odor from either the discharge or the wound itself is another common sign of an infected wound.
Inflammation is an integral part of the healing process. As the wound progresses, swelling should subside after about a week. 

Stage 2 – Debridement
If inflammation is the team of firefighters, debridement is the cleanup crew that sweeps through afterward to remove debris and other unsalvageable material.
What's Going On During This Stage?
Debridement sets in after just a few hours, purging the wound of dead tissues and cells and killing off any bacteria. This process also involves the creation of pus, meant to carry this debris with it as it exits the body. 
There are two classifications of debridement:
Selective

– This is the desired outcome, which constitutes the removal of damaged tissue without harming the remaining healthy tissue.

Non-selective

– In contrast, this type of debridement occurs indiscriminately across healthy and unhealthy tissues alike. 
There are also several forms of debridement—some happen naturally, whereas others are initiated by medical professionals:
Autolytic

– Autolytic debridement, or autolysis, is a naturally occurring process wherein the white blood cells will soften and eventually liquefy the hardened, damaged tissues. It is virtually painless and favorable for long-term healing. This is a selective form of debridement which targets dead cells and spares healthy ones. 

Surgical

– During surgery, the veterinarian may remove damaged or unhealthy tissues based on specific visible characteristics. Surgical debridement is selective in that it only targets unhealthy tissue, but it is less precise than autolysis, which occurs at a cellular level.

Mechanical

– This debridement method has decreased in popularity over the years because it is non-selective and can slow, or even halt, the regular healing cycle. You should not attempt mechanical debridement on your dog's healing wound unless explicitly instructed by a veterinarian. 
Potential Causes for Concern
If you notice blackened wounds around your pup's injuries, a veterinarian will need to remove this dead tissue surgically. Do not hesitate to take your dog to the operating room, as the excess build-up of unhealthy necrotic tissue will delay the healing process.
Stage 3 – Repair
Once the fire has been put out and the lot cleared, the process of rebuilding can begin.
The repair phase starts a few days after the initial operation or trauma and is much subtler and less alarming than debridement and inflammation. 
What's Going On During This Stage?
If the wound is healing well and there is no infection, the cells will naturally begin to grow and rebuild the damaged or removed tissues. Based on the nature of the original injury, two wound closure processes may occur during the repair phase.
Primary Intention
If your dog's wound resulted from a surgical incision, such as spaying, the healing process will be more straightforward. The skin on either side of the margin will grow closed over the incision, fusing the two halves. 
Overall, the healing stages for a surgical wound will occur more rapidly and with fewer possible complications.
Secondary Intention
This occurs when the dog's wound cannot be closed with sutures or otherwise simple surgery. The damaged area could be too wide to bring the edges together or too infected to seal up safely. For example, bite wounds and other injuries that take off large amounts of skin will probably undergo secondary intention healing.
Instead of healing across a thin incision line, the open wound heals by building up layer after layer of new tissue from the bottom upwards. There are three primary phases of secondary intention healing:
Filling the wound

– New tissue, known as granulation tissue, will fill the base of the sore and create new blood vessels. 

Contraction

– As the body creates new layers of skin, the outer edges of the wound pull towards the center of the exposed area, slowly closing it up.

Re-epithelization

– Epithelial cells emerge from the margins of the wound to cover the area with a new layer of healthy skin. At first, the skin will be soft, thin, and more delicate, but will thicken and strengthen over time.
Granulation tissue has a somewhat disturbing appearance—often bright red or pink, typically moist, and will bleed easily—but it is a beautiful thing to see on your dog's healing wound. 

How To Heal a Dog Wound Quickly
Suppose your animal has made it to this stage of healing without any major complications. First, let out a sigh of relief. Now, the only thing left to do is cultivate the naturally occurring new layers of skin by keeping the wound moist and clean. 
Step 1: Wound Management
Keep the wound clean and moisturized by utilizing a non-toxic antimicrobial cleaning spray three or four times daily. Vetericyn Plus® offers a uniquely pioneered technology that replicates and enhances your dog's inherent self-healing mechanism by using the naturally produced hypochlorous molecule. 
Remove any potentially contaminating debris such as dirt, hair, blood, or pus. These could create an infection if the wound has not fully healed. 
Step 2: Antimicrobial Hydrogel
After cleaning the wound, apply a cooling, protective layer of antimicrobial hydrogel. This will keep the wound clean and infection-free while donating much-needed moisture to the affected area and providing a comforting sensation. A moist wound has increased blood flow, which will render the healing process more effective. 
Together, these two steps can enhance your dog's natural healing process during the reparative stage.
Stage 4 – Maturation
For the most part, your furry friend has recovered and is on their way back to their usual routine of chasing squirrels, playing fetch, and happily barking at the wind. 
But that doesn't mean their wound is completely healed. 
What's Going On During This Stage?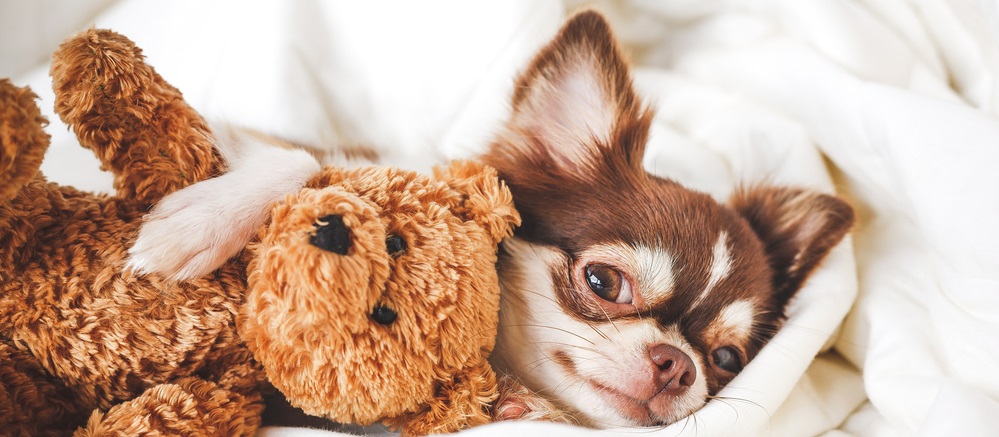 The body deposited plenty of collagen at the site of the injury during the repair phase. After serving its vital purpose, the excess collagen now appears lumpy and disorganized. 
The collagen fibers will begin to reorganize as the body reabsorbs the surplus water, and the scar tissue will become thinner and stronger over a period of months or even years. 
Even at its best, the scar will never disappear completely, and the affected area will never be as strong as it was before. The most you can hope for is about 85% of its pre-injury resilience. 
Carefully monitor your dog's activities, especially those that could affect the wounded area. For example, if the wound was sustained on the chest or stomach, be wary of letting them play in forests with tall underbrush, thorny plants, or anything rough they might have to climb over. A serious re-injury could occur, especially in the early weeks or months of recovery when the scar tissue has yet to fully solidify. 
Helping Your Pup Through The Stages of Healing
Part of the responsibility of pet owners is to safely care for our companions when they cannot care for themselves. Being able to recognize an unhealthy wound from a healthy one is vital to your dog's continued well-being. 
Monitor their progression carefully and intervene if you spot any warning signs or abnormalities. Otherwise, all you can do is keep the wound healthy and keep your pup out of trouble—if such a thing is even possible.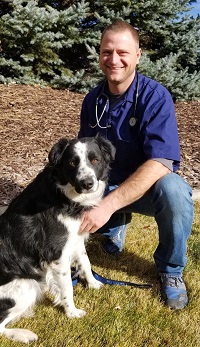 Reviewed by Dan Richardson, Veterinarian
Dan Richardson has been a practicing veterinarian for over 10 years. He specializes in surgery and orthopedics. Dan is originally from rural western Nevada and attended the University of Idaho for undergraduate study and Oregon State University for Veterinary School. The Richardson Family enjoys camping and spending time on the water fishing, paddle boarding, or digging their feet in the sand somewhere warm.
Sources: