Horse Tack Room Essentials: A Complete Guide
Providing for your horse involves much more than the basics: food, water, and shelter. There are must-haves for a well-equipped and organized tack room—from the basic riding gear to medical tools and grooming supplies—that makes horse care easier and more efficient. But with so many tools and supplies to sort through, it can be tricky to ensure you have everything you need (and nothing excess that's cluttering the space).
Whether you're new to horse-keeping or need to pare your stockpile back to the basics, this guide will cover the basic items every horse owner needs, and all the gear that makes equine care easier.
If you've ever browsed the feed and supply store and wondered if you really need a curry comb and a dandy brush, saddle up and let's get started on tack room horse care essentials.
Tack Room Basics
While tack rooms can house everything from cleaning supplies, horse blankets, to feed supplements, the heart of it all is the riding gear. It's not just problems with tack room organization, it may also be that your tack room does not have the space to fit all the additional essentials of horse care.Some owners simply find it more efficient to keep non-tack supplies in a different area or separate tack room. For example, you might want to keep grooming and cleaning supplies in an area with a sink for mixing up disinfectants and rinses.
It's usually best to start your tack room with the basics and build from there depending on the space you're working with. At minimum, your tack room should include:
Saddles and saddle racks – Whether you have one saddle or several, saddle storage space is a horse tack room must. Dedicated saddle racks are nice to have, but there are also DIY solutions you can create. Try sawhorses, buckets mounted to a wall, a 2×4 beam, or a rack made from PVC pipes.
Bridles – Bridles are used to control your horse while riding. They're made up of three pieces: the bit, which goes in the mouth; the headstall, which goes around the head and holds the bit in place; and the reins, which attach to the bit. Each piece is separate so you can customize them to fit your horse. You may have several headstalls, bits, and reins for different purposes.
Halters – Halters are used for leading your horse while you're on the ground or tying them to a lead rope.
Lead ropes and lunge lines – Lead ropes are essential for taking your horse to pasture, trailering, and training. Keep a few light nylon or cotton ropes of varying lengths on hand for different purposes—10-foot lengths are a good minimum for leads, while lunges should be 30 feet or more.
Grooming Supplies
Next, you'll need appropriate supplies for grooming. Grooming may sound like it's all about looks, but it's crucial to keeping your horse healthy. Horses who aren't groomed properly are at risk of health problems like1:
Skin irritation
Saddle and girth sores
Summer sores
Abscesses
Fungal infection
Hoof problems and lameness
Infections and illness caused by flies and other pests
Each time you groom your horse, check carefully for signs of skin irritation such as bumps, redness, hair loss, or sores. Pay attention to how your horse responds to grooming—do any areas seem sore or sensitive?
Next, let's take a closer look at the horse equipment, horse blankets, and supplies you'll need for a complete grooming session.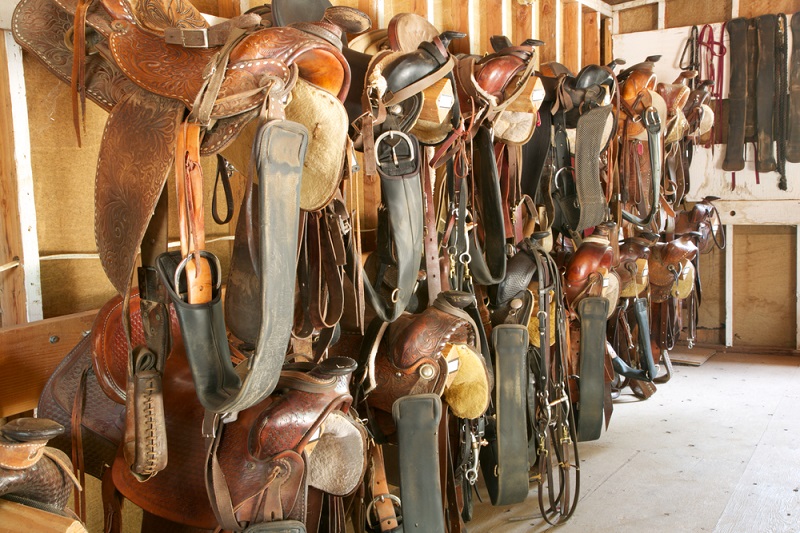 Shampoos and Skin Care
For everyday grooming to remove dust and debris, dry grooming with a comb or brush is sufficient. However, you should have shampoo on hand for times when your horse is extra sweaty, muddy, or needs an antimicrobial treatment.
Always choose an equine-specific shampoo—horses have sensitive skin and can react to harsh ingredients in shampoos designed for humans or other animals. Keep two kinds of shampoo on hand:
Non-medicated for normal use – Choose a gentle, sulfate-free option such as Vetericyn Foam Care Equine Shampoo that won't leave skin dried out or itchy.
Medicated for treating and preventing skin infections – Wounds, ringworm, girth itch, and fungal infections can arise quickly, so it's best to have a medicated shampoo on hand for use on short notice. Vetericyn Foam Care Medicated Equine Shampoo contains antimicrobial, anti-inflammatory, and cell-proliferating ingredients to encourage faster healing.
Brushes and Combs
When it comes to combing out your horse's coat, there are many different types of brushes for different needs. The basic types to have on hand for daily grooming are:
Curry combs – Despite the name, curry combs are shaped much like a typical hair brush, with lots of short, stiff bristles for removing loose hair, dust, and dirt. Metal teeth are too hard on a horse's delicate skin, so choose a curry comb made from rubber or silicone.
Dandy brush – Curry combing loosens the dust and dirt deep in your horse's coat and brings it to the surface. The stiff bristles of the dandy brush are designed to whisk that loose debris off the surface, leaving the coat clean.
Body brush – Body brushes don't have to be used in every grooming session, but their softer, natural bristles help distribute skin oils after currying to produce a show-worthy shine.
Mane and tail comb or brush – The long, easily-tangled hair of the mane and tail requires daily combing to avoid clumps and tangles. Mane and tail combs have long, widely-spaced teeth to loosen tangles, remove debris and burrs, and strengthen the hair shaft by spreading natural sebum (oil) along the length of the hair.2
Towels or Rags
Soft towels or rags are a must for wiping sweat or giving a gentle cleaning around the eyes, nose, and mouth.
Scissors and Electric Trimmers
Keep scissors on hand for clipping manes and tails or snipping out tough tangles. Trimmers are helpful for clipping bridle paths or shearing hair around a cut or sore.
Hoof Care
Horses put an incredible amount of strain and wear-and-tear on their hard-working hooves. Horse hoof cleaning and caring after every ride and during each grooming session is a vital part of keeping your horse in prime condition.
To keep the hooves strong and healthy, stock your tack room with:
Hoof pick – Hoof picks enable you to remove stones, mud, and ice that can build up in the crevices on the sensitive underside of the horse's hoof. Make it a habit to check your horse's hooves during each grooming session and use the pick to remove any debris.
Hoof spray – Liquid hoof cleansers can help protect against diseases like seedy toe, thrush, and white line, but many only clean the outer surface of the hoof. Vetericyn Hoof Care Spray is specially formulated to flush out microorganisms in the deeper layers of the hoof and encourage the growth of healthy new tissue.
Hoof soak – For horses who have developed more serious hoof damage such as abscesses or advanced thrush or white line disease, you'll need a more intensive hoof treatment. Vetericyn Hoof Soak works deeper in the cavities of the hoof to kill hoof-eating microbes and improve overall hoof condition after one application.
Hoof oil or conditioner – Hoof-protectant products can provide an attractive shine for shows, as well as practical antimicrobial protection for everyday use. Don't use synthetic sealants like nail polish, as these interfere with the hoof's natural moisture balance.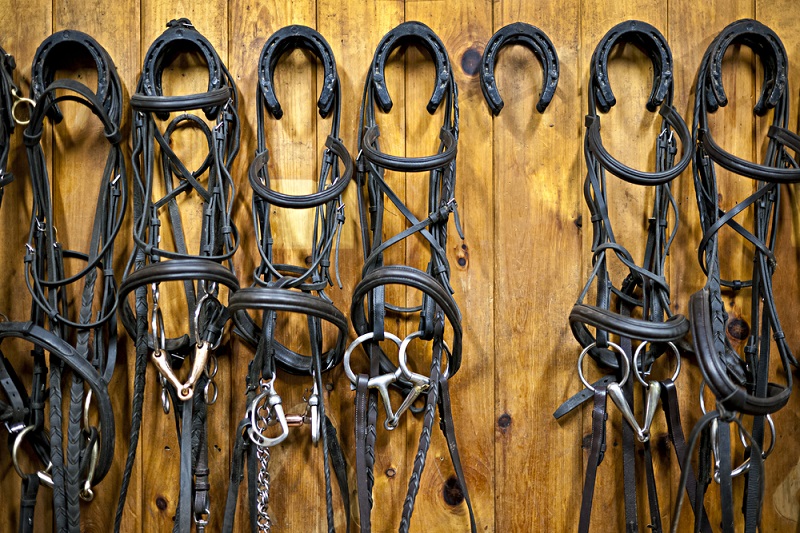 First Aid Supplies
Accidents can happen any time, so prepare in advance by keeping your tack room stocked with basic medical supplies. Your equine first aid supplies kit should include:
Gauze pads or bandages – Wounds and sores are a common occurrence with horses, so always have sterile gauze pads or bandages on hand.
Vet wrap – This stretchy, self-stick wrap can be used to hold bandages in place, create heat wraps, or hold poultices in place. Before wrapping your horse's legs for the first time, have your vet show you how to wrap properly—wrapping too tightly can cut off circulation.
Antiseptic spray – Any time your horse gets a cut, sore, or other open wound, flush it thoroughly with water to remove dirt and bacteria. Then follow with a disinfectant formulated for horses, such as Vetericyn Plus® Antimicrobial Equine Wound and Skin Care Liquid. Never treat a wound with hydrogen peroxide, as it will cause damage to healthy tissues.
Liniment – Keep horse liniment on hand for soothing sore muscles, wrapping swollen legs, or cooling your horse quickly in hot weather. Some liniments can cause irritation, so be sure to choose one that's formulated for equine use, such as Vetericyn Horse Liniment.
Eye wash and spray – If your horse's eyes are irritated, it's best to consult with your veterinarian to check for serious conditions such as corneal ulcer. However, minor eye conditions like allergies, conjunctivitis (pink eye), and corneal inflammation are common in horses, so you'll want something on hand for fast relief of irritation and itching. Only use equine-safe products such as Vetericyn Antimicrobial Pink Eye Spray or Vetericyn Antimicrobial Ophthalmic Gel.3
Outfit the Perfect Tack Room With Vetericyn
Don't wait for an urgent problem like an injury or infection to make sure you have all the essentials on hand. With a little advance preparation, you'll be ready to handle all the unexpected challenges that come with caring for our four-legged friends.
From maintaining a glossy coat to keeping those hooves shiny and strong, every Vetericyn equine care product is designed to help you keep your horse in the best of health. Shop for Vetericyn today at Amazon, Tractor Supply, or your local feed store, and stock your tack room with the best in equine care.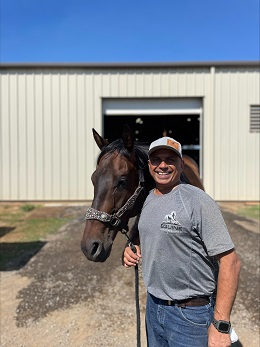 Reviewed by Solomon Benarroch, Veterinarian
Solomon Benarroch DVM has been a practicing veterinarian for over 30 years. His primary focus has been in equine soundness and performance sports medicine. Originally from Winnipeg, Canada he attended college at the Western College of Veterinarian Medicine. And completed an internship at the University of Minnesota. He is the father of three kids and when he isn't working (which is rare), he enjoys traveling, cooking, and spending time with friends and family.

Sources:
Merck Veterinary Manual. Routine health care of horses. https://www.merckvetmanual.com/horse-owners/routine-care-and-breeding-of-horses/routine-health-care-of-horses#v3216393
Horse Illustrated. Mane and tail care. https://www.horseillustrated.com/mane-and-tail-care
Equus Magazine. Eyeballing conjunctivitis in horses. https://equusmagazine.com/diseases/eyeballing-conjunctivitis-in-horses-8476/